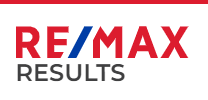 Defining our housing needs is about more than a certain number of bedrooms or a particular ZIP code. It's about who we are, how we want to live, and how to accomplish that goal.
4336 Laclede Ave, St Louis MO

2 bedrooms, 2 full baths, 1 car garage, offered at $300000 $6000 credit available through …

Read more

3635 S Compton Av St Louis MO 63118

The floor plan on the first floor is open and unique. It was designed with the kitchen in the middle. It is flexible and has a separate area for living area and another for dining.

1906 Kennett Place St Louis MO 63104

It's like a dream come true with the feel of the Victorian style of the 1950's and the comforts of new construction.  The home is about 500 steps from Lafayette Square (park) and walkable to coffee shops, restaurants and bars.