3635 Compton offered at $290000
3637 S Compton Ave offered at $284500
2 Renovated Townhomes
3 Bedroom, 3 full Bath, California Garage
This urban neighborhood is experiencing a revitalization and energy boost. The city through LRA is in the process of demolishing the house to the North (3633 S Compton). They have also awarded the house at 3643 Compton to WJL Properties who will either renovate it or build a new home. This house has a walkscore of 92. Now that is a WOW for St Louis.
3635 and 3637 S Compton are newly renovated, down to the studs. They are fee simple townhomes with 1927 square feet of living space each. The original building was built in 1904. The firewall is shared.
What a treat to live in a century home that is all new. 3635 and 3637 S
Compton have been completely rehabbed, down to the bare bones. All
new electricity throughout, all new plumbing throughout including a new
sewer lateral. All new lighting fixtures, and all new kitchen appliances
included.
In addition there is a grant for closing costs up to $6000 available
from Guild Mortgage. Contact Jack Buck Jr at 314-324-5066 or
jbuckjr@guildmortgage.net for more information.
• Up to $6,000 in assistance can be used for closing costs
• Assistance can be paired with Conventional, FHA, VA or USDA
financing
• Down payment requirements ranging from 0-3%
• Homebuyer education required
• Can be paired with additional local down payment assistance
programs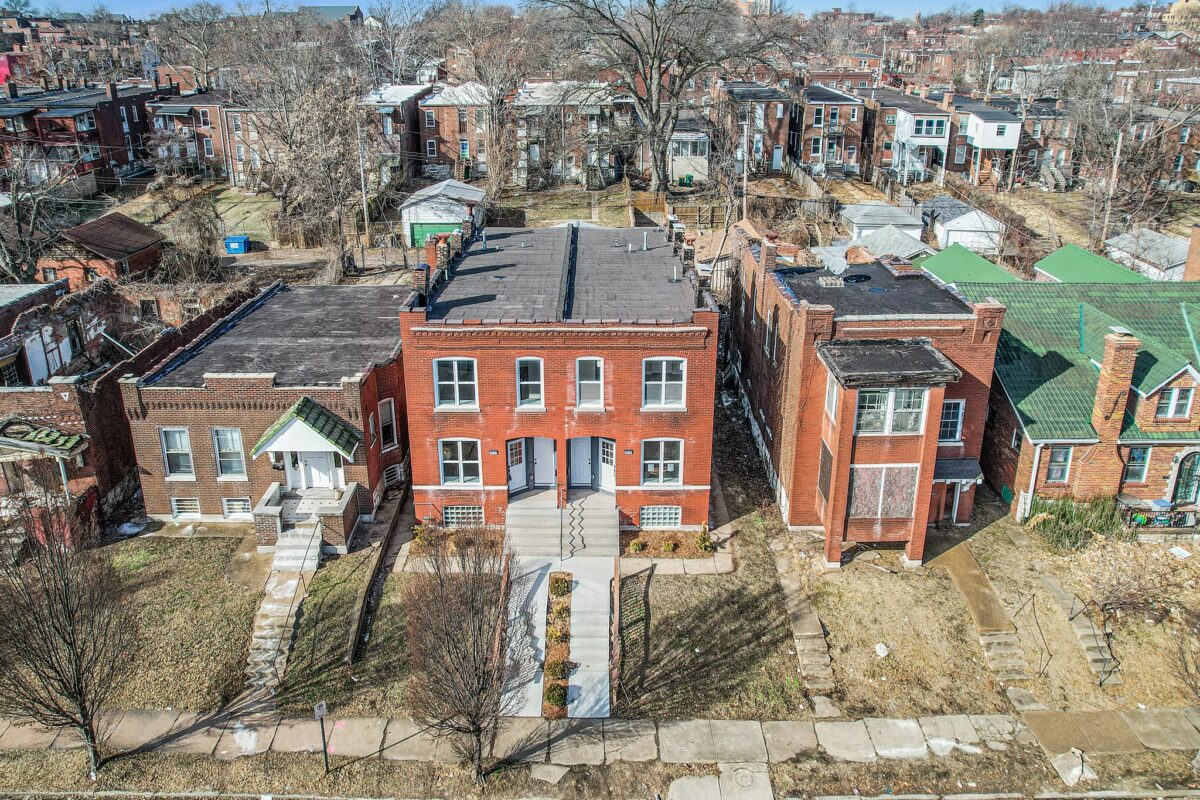 The floor plan on the first floor is open and unique. It was designed with the kitchen in the middle. It is flexible and has a separate area for living area and another for dining. It is currently arranged with the living room in the front of the first floor, dining room behind the kitchen and another separate area for an office or play area for the kids.
Great floor plan for mixing it up with the cook round-table style. The
walls are all drywall. The floors are new.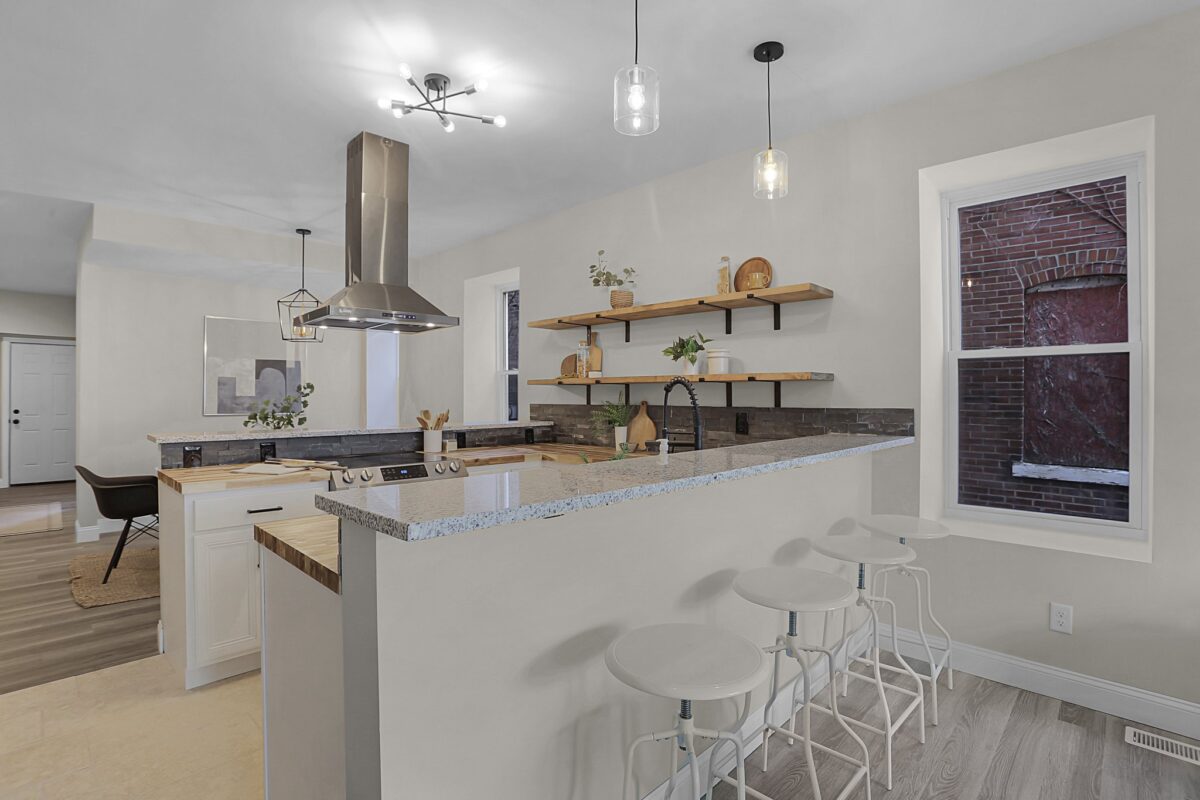 The current set-up of the dining room towards the back could easily
be reversed with the dining area in the front and the living room
towards the back. There is a nook near the back door that is ideal for
a children's play area, a study area or a grown-up office.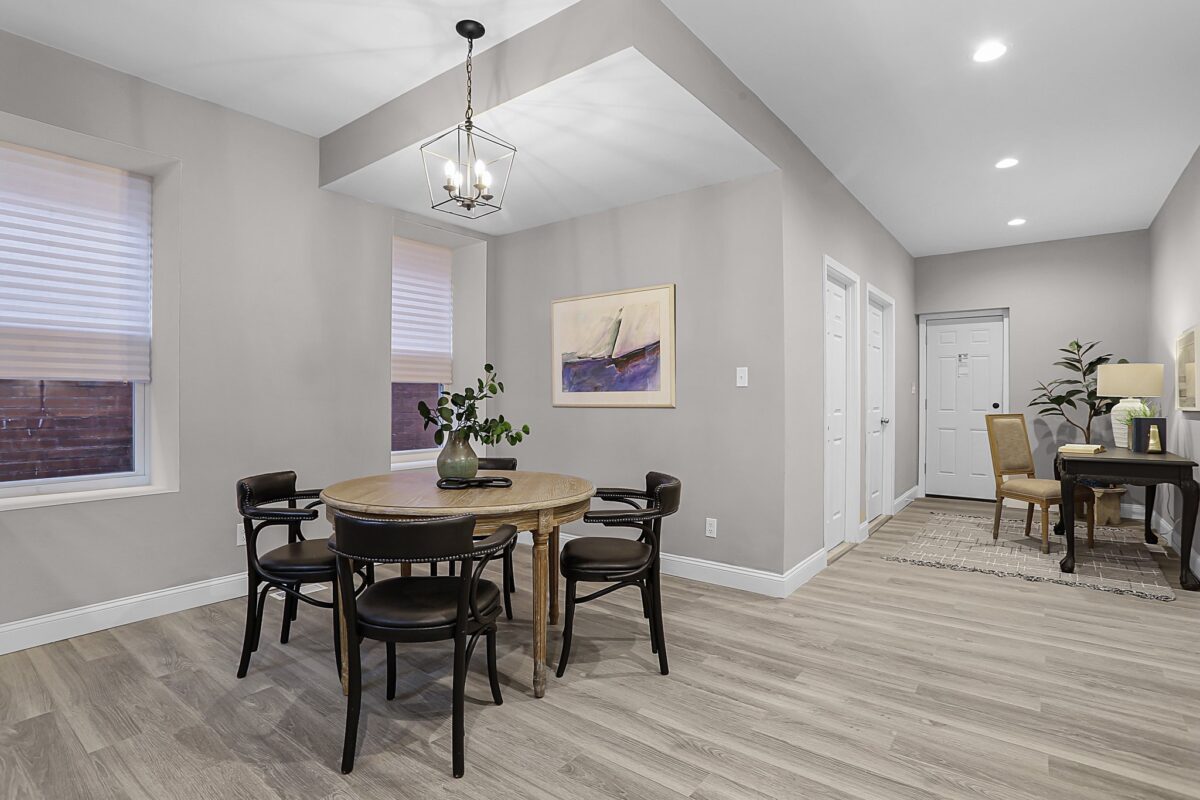 The first floor also contains a full bath and a large laundry area. There is a full basement that is not finished but could easily be turned into a man cave or a great workshop/hobby area. The back of the home has a California garage off the alley.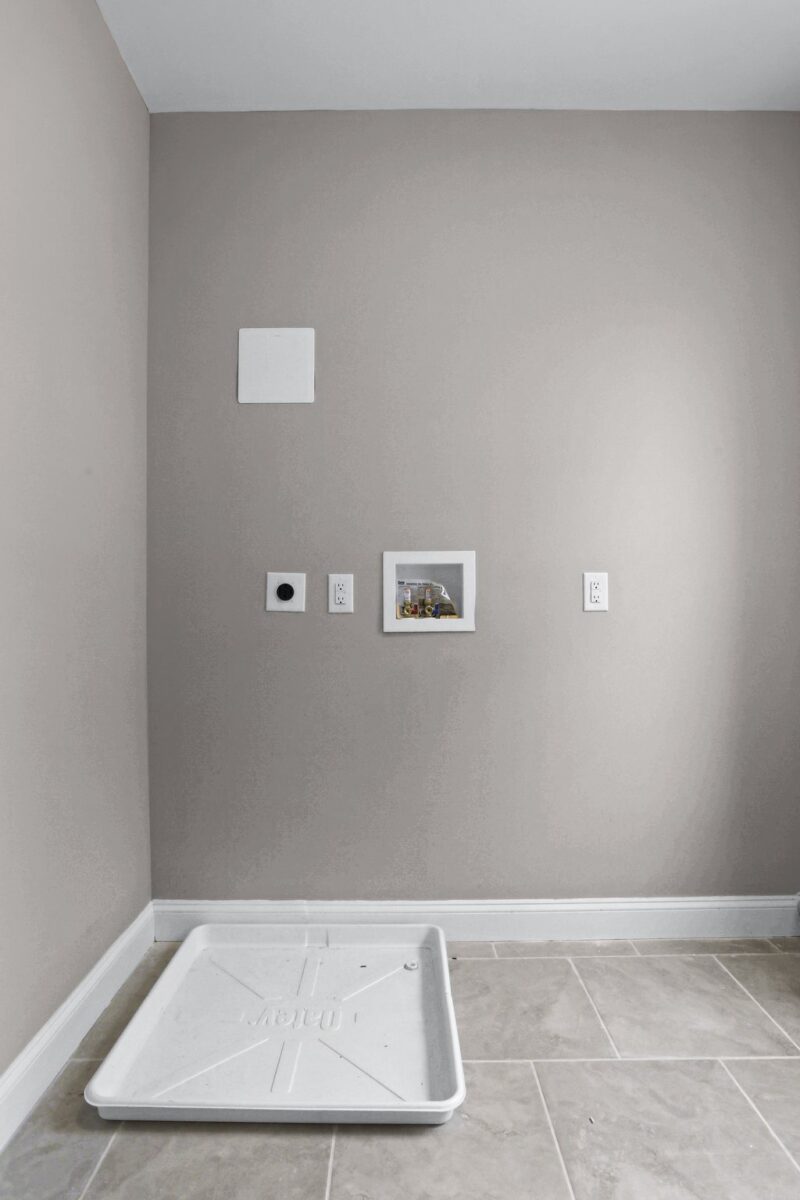 The second floor has 3 spacious bedrooms and 2 full baths. The bathrooms have new fixtures and tiled walls. The primary bedroom is an en-suite with a full bath with a walk-in shower. The windows throughout the home are newer thermal, the electric is new throughout, all ceiling fans and light fixtures are new, the plumbing is new throughout along with a new sewer lateral line. The seller is offering a one-year home warranty.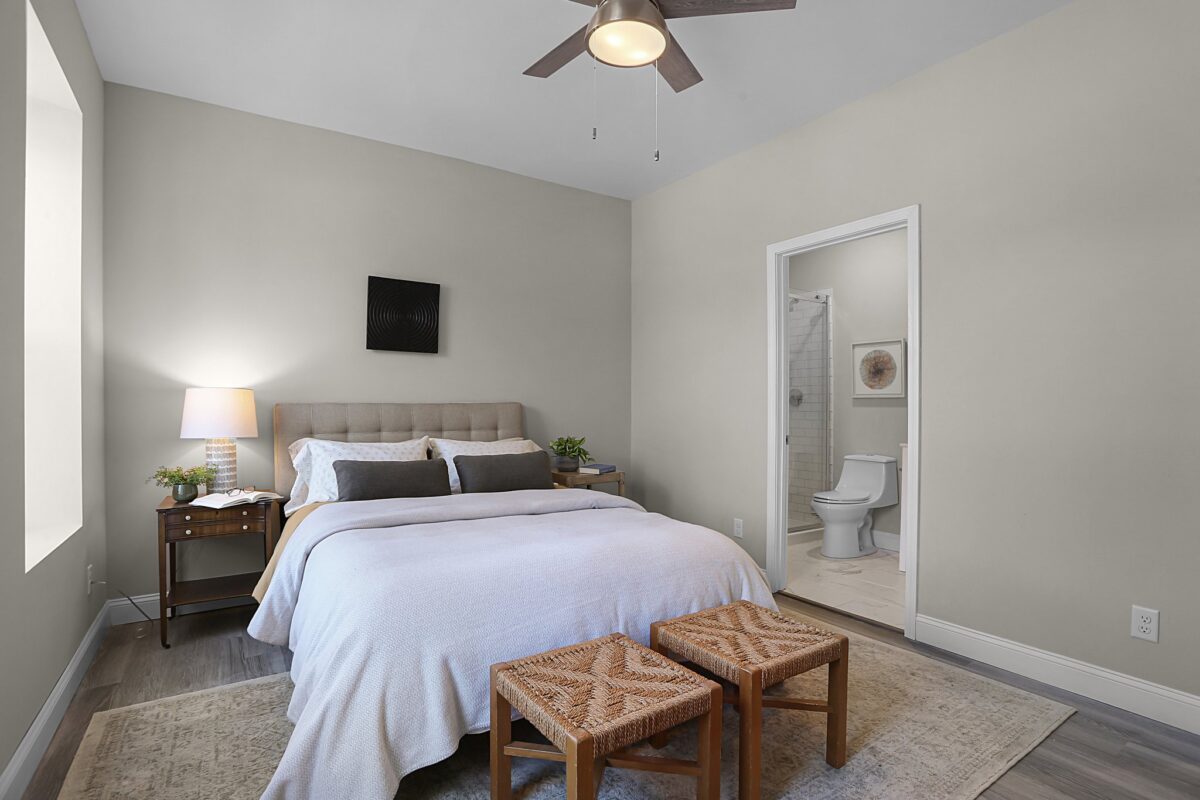 For additional pictures click here for 3635 S Compton.
Click here for 3637 S Compton.
Below is 3635 S Compton
Gravois Park Neighborhood
Gravois Park is a historic neighborhood of St Louis, Missouri. It is
bounded on the north by the famous Cherokee Street, on the south by
Chippewa which is receiving money for renovation from the City of St
Louis, on the east by Jefferson Street and on the west by grand South
Grand. The namesake park dates from 1812. in 1914 Gravois Park
was part of a walking tour of the city meant to show off the City Plan
Commission's "idealized view of the shape of the city. it is less than 1
block from 3635-3637 S Compton.
Good things are happening in the Gravois neighborhood with the
Gravois-Jefferson Historic Neighborhoods Plan which includes Gravois
Park, NE Dutchtown and Benton Park West. "The purpose of the
Gravois-Jefferson Historic Neighborhoods Plan is to establish a vision
for the neighborhoods of the planning area and set out a specific action
items for achieving that vision.
Inspired by community engagement and established by the Resident Steering
Committee, the vision is for "accessible, sustainable, inclusive neighborhoods
where families and individuals thrive in a diverse and historically rich, engaged
community." To see a copy of the complete plan, contact Barb Heise.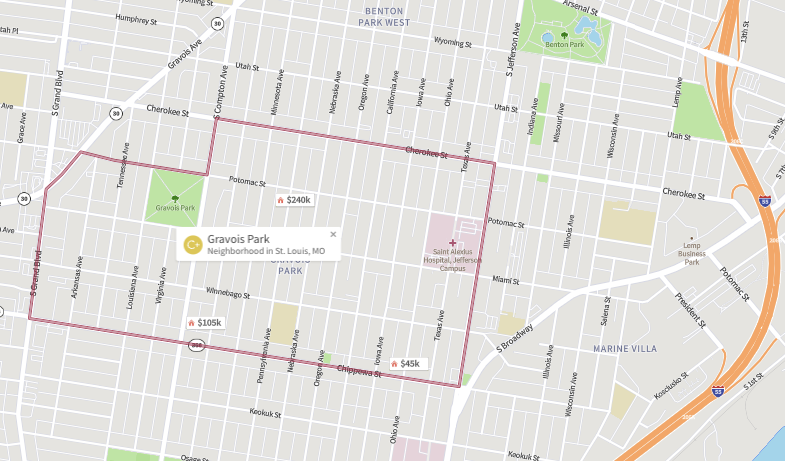 Cherokee Street is a destination street that starts in the Benton Park
neighborhood and goes through to Gravois Park. It is about a seven-minute drive from downtown St Louis. The eastern part of the street is filled with vintage and antique shops. The western part has many Mexican restaurants and bakeries and 2 of my favorite shops which are StL Style House and Pianos For People. At the eastern end is a
favorite coffee shop, the Mudhouse, and some incredible antique and
vintage shops.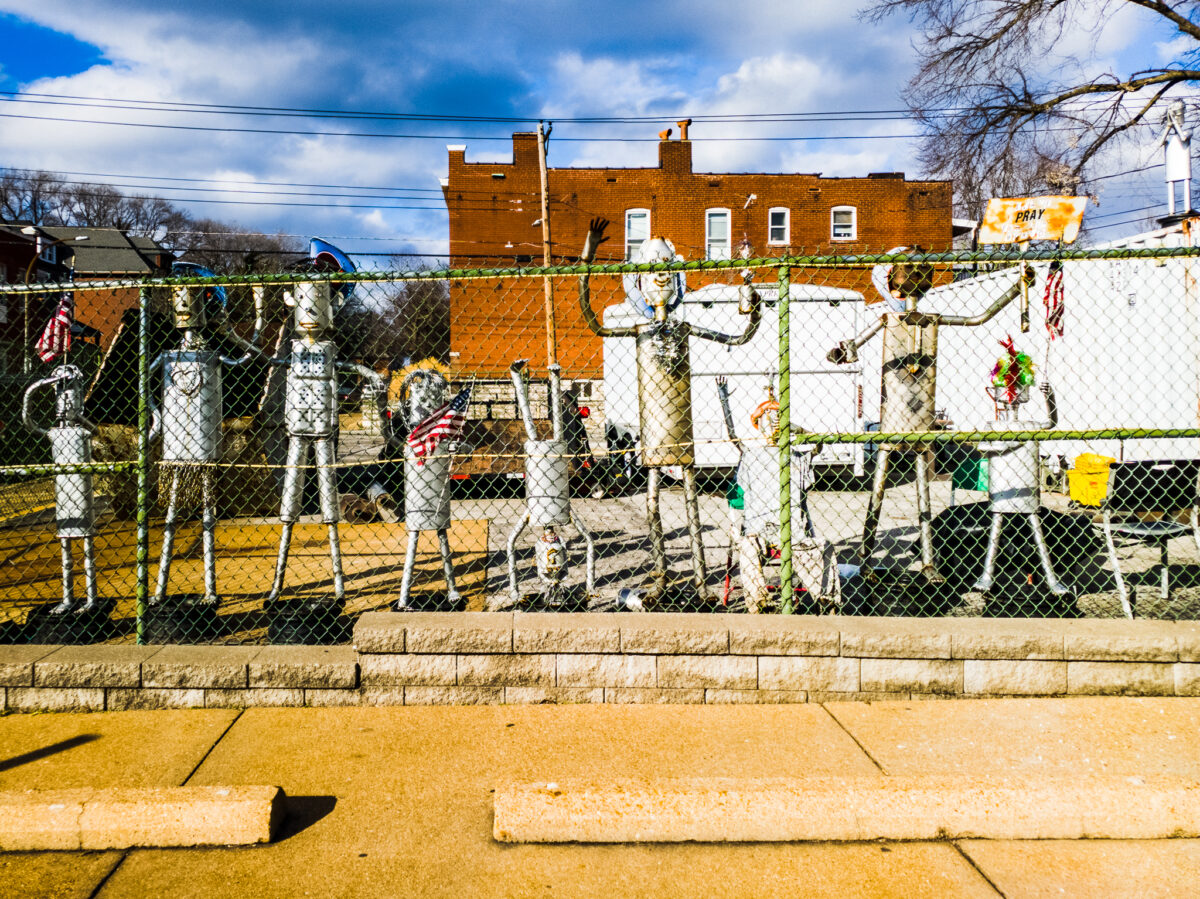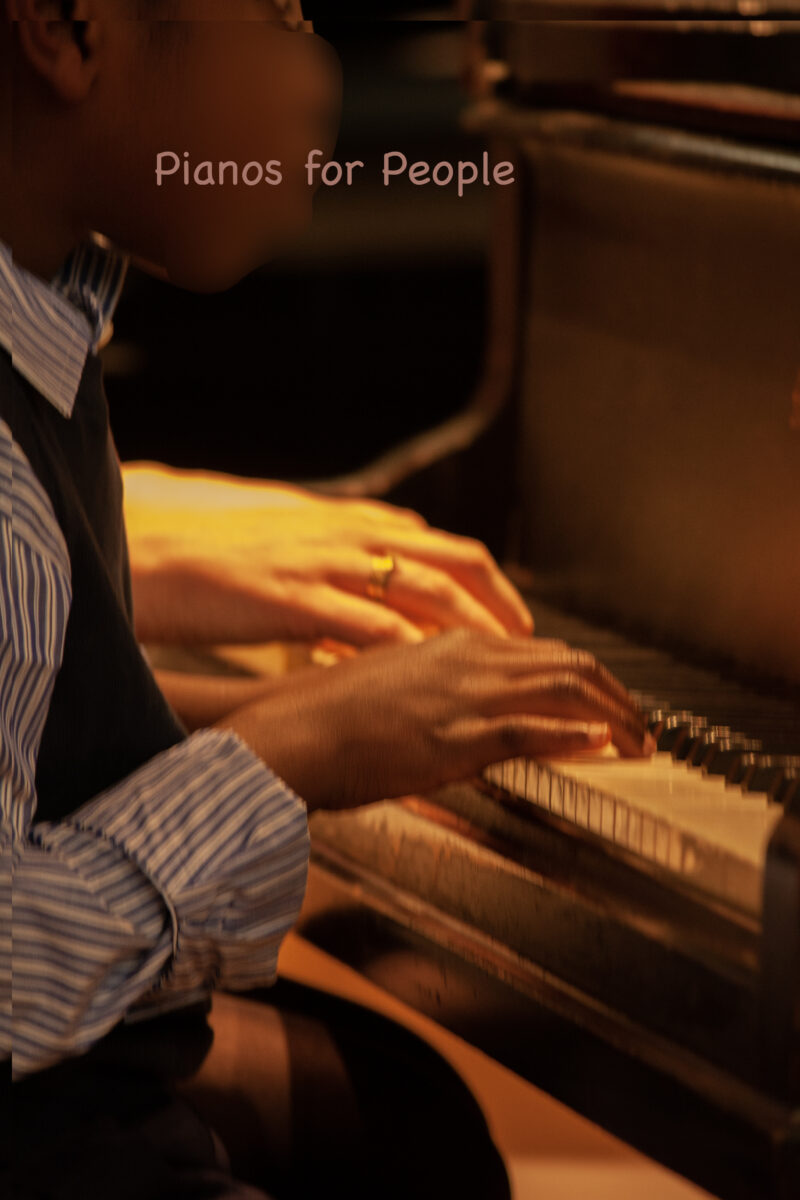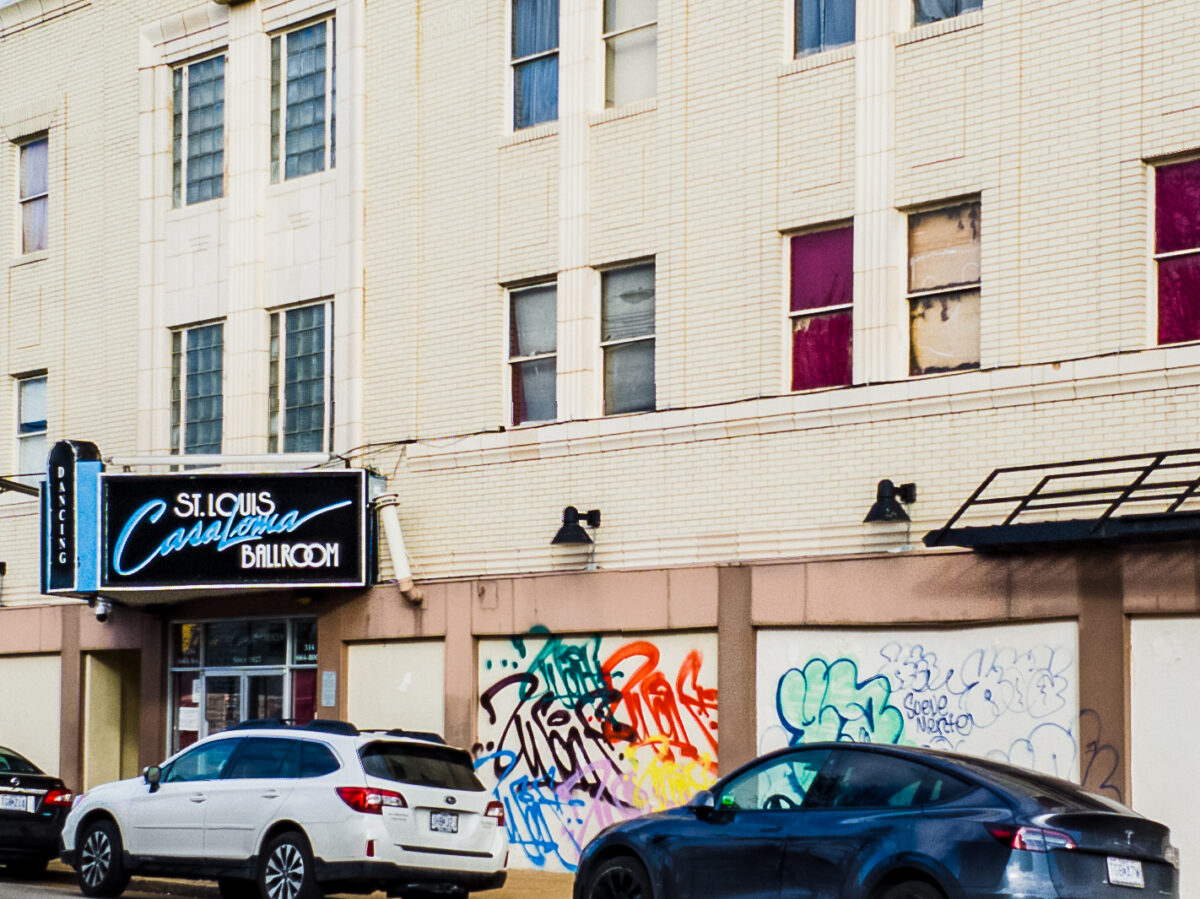 In 2022 the Cherokee Street Jazz Crawl Crawl held it's 10 annual
celebration. At the Cherokee Street Jazz Crawl on the first Saturday
in November, you'll find dance and music on every corner of Cherokee
Street – swing dancers and blues musicians tucked in between vintage
clothing racks or brass bands marching down the street in the 2nd line
parade. This is a people's music festival – open to all styles & free to
the public.
Another big event on Cherokee Street for the last 15 years is the
celebration of Cinco De Mayo. In 2022! Three stages of live music,
100-plus vendors, food, drinks, wrestling, and more across three
blocks of Cherokee Street!
Location
Now here is a hidden gem of information: The "walkscore" is 92. One
of the best in St Louis. According to walkscore.com, 3637 S Compton
is only 8 minutes by car to downtown St Louis, and 21 minutes by
bike. Daily errands do not require a car.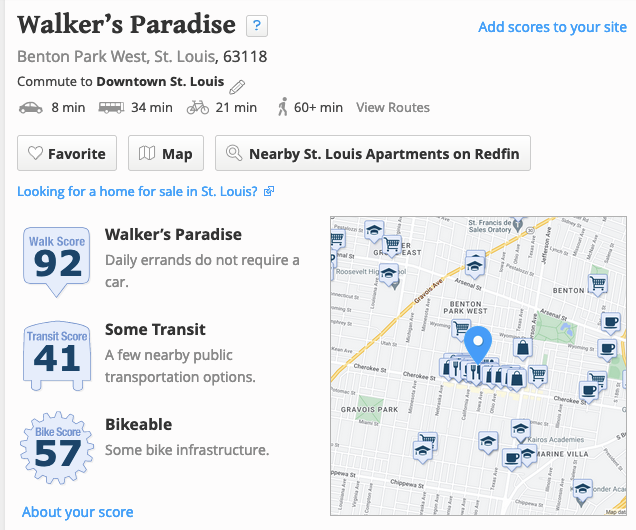 Schools
Each neighborhood in the St Louis city is serviced by one or more
traditional public schools covering Kindergarten to 12th grade,
operated by the St. Louis Public Schools (SLPS) district, supported by
local, state and national tax dollars. Your child is assigned a school
based on your address. Like all public schools, these are tuition-free
and follow curriculum and evaluation guidelines established by the
state of Missouri. 3637 S Compton is assigned to Froebel
Elementary. Froebel Elementary has 163 students in grades PK, K-5
with a student-teacher ratio of 13 to 1. Fanning Middle Community
has 167 students in grades 6-8 with a student-teacher ratio of 10 to
Roosevelt High School is the assigned high school.
There are charter schools in St Louis that are also tuition-free
schools but not a part of the SLPS. To learn more about charter
schools go to Charter School 101: The Basics.

This is a list of elementary magnet schools within the district and
magnet middle schools and magnet high schools. They are also
tuition free with a couple key differences:
• Magnet schools don't have boundaries and can attract students
from any neighborhood in the city (hence the name). This generally
results in a more diverse mix of social, economic, ethnic, and racial
backgrounds.
• Each magnet offers something different than a traditional public
school, be it emphasis on certain subjects, a particular educational
approach, or theme.
• Some magnets require students to meet certain academic, skill,
behavior and/or attendance requirements.
• Advanced application is required and because of their popularity,
spots are allocated by lottery.