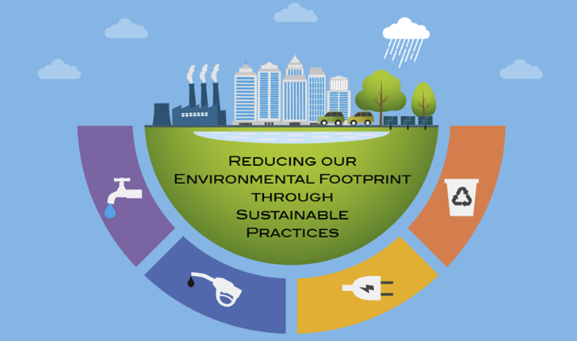 Earth Day is always a great reminder to be more eco-friendly and kind to our planet.  And by-the-bye, our own St. Louis' Earth Day festival is ranked as the third largest in the nation.
In the world of real estate, I am seeing instances "green" references in the ads for homes for sale in Stl.  And, just recently I was privileged to represent sellers in University City who renovated a home that featured many eco-friendly amenities.
itchen remodels are one of the areas in the home where some of the design decisions can be more eco-friendly.  According to the Cost vs Value 2013, a minor kitchen remodel in Stl averaged $18,453 with 75.4% return.  Replacing a kitchen countertop is a common element of a minor kitchen project.  Listed here are a few unique countertops that could be installed that are eco-friendly: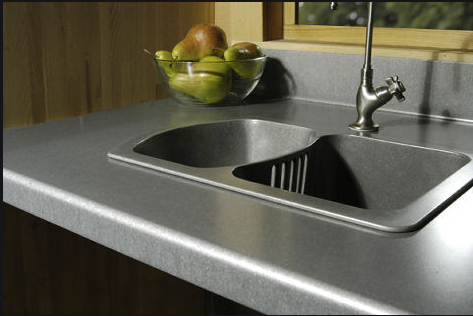 Recycled Aluminum Kitchen Counters: A great countertop option to use in a renovation is recycled aluminum solid surface as a countertop.  It is sleek, hygienic and non-absorbent, making for wonderful kitchen counters and bathroom surfaces.Resource:  Eleek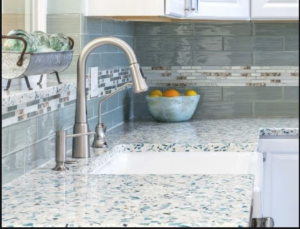 Recycled Glass: Colorful recycled glass mixed into a cement, concrete or resin base can be integrally colored or stained for more variation and color coordination with cabinetry or painted surfaces.
Sustainable Wood Kitchen Counterstops:  Butcher-block counters, some from reclaimed or recycled lumber, others from handsome but lesser-know tree species that have been sustainably harvested.  For additional information about sustainable wood products click here.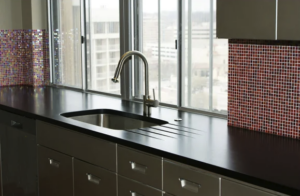 Recycled Paper Kitchen Counters:  Recycled paper in a resin base is available in thicknesses ranging from 1/4 inch to 2 inches.  It is integrally colored in many hues and is heat and stain resistent.
Resource:Green Building Supply
If anyone has installed an eco-friendly countertop, I would love for you to forward a picture.  It would be fun to feature it in a follow up blog.
Call 314-448-4768 or text 314-503-4856 for information on buyer or seller representation.
Click here to search for homes.