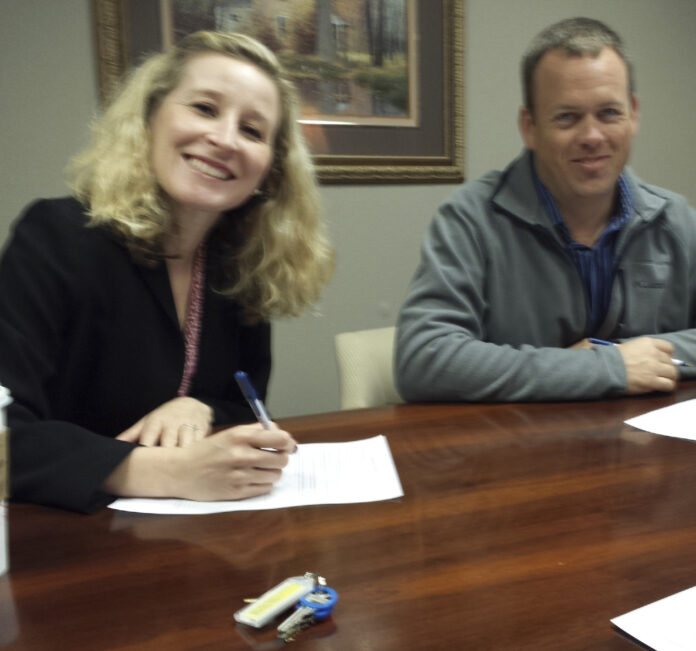 The first-time home buyer requirements have been waived for the Next Step Program
Robert Fishel, a mortgage broker with Nations Reliable Lending, LLC brought MHDC's The Next Step Program to my attention recently.  Some of the benefits of this newest MHDC program are that the borrower is not required to be a first time homeowner and the income limits are higher.
The Missouri Housing Development Commission  (MHDC) provides funding for home loans to qualified, buyers through a network of certified, private mortgage lenders.  Their Next Step Program is currently available for qualified homebuyers who meet the income limits (see chart below) to receive a forgivable second mortgage of 4 percent of the loan amount to be used for down payment and closing costs. The second mortgage will be forgiven if the borrower stays in the home/loan for two years.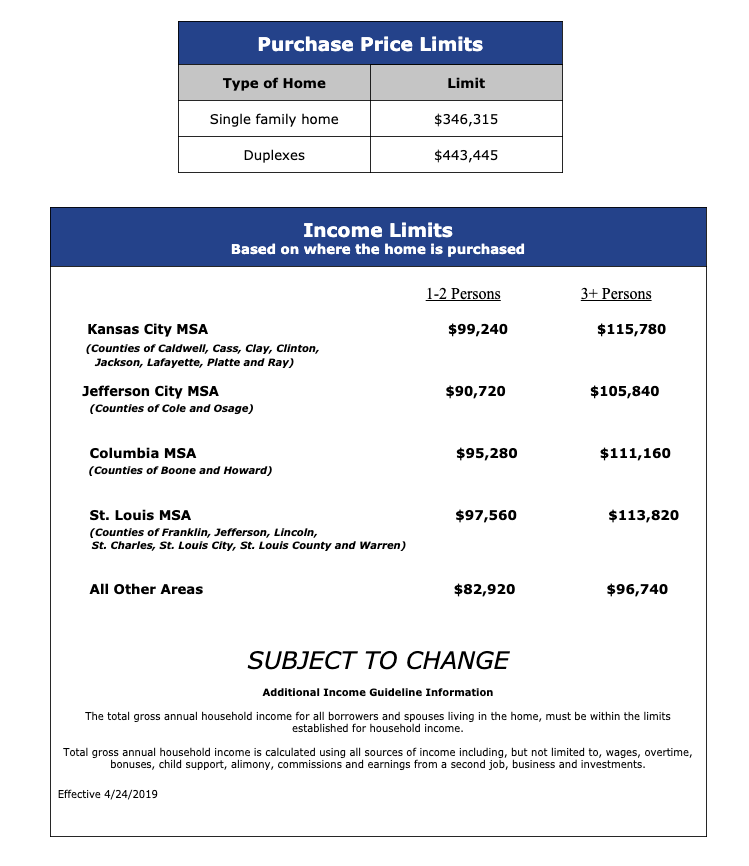 Qualifications:
The Next Step Program is available for those who:
Have qualifying credit (minimum credit score required).
Meet income and purchase price limits.
Household income limits are based on the total gross annual household income for all residents age 18 or older who will live in the home. Income includes wages, overtime, bonuses, commissions, child support, alimony and earnings from a second job,business and investments.
Purchase price limits are the same throughout the state.
The properties can be single-family detached homes, one-half duplex, semi-detached homes, condominiums, townhomes, or manufactured homes on a permanent foundation. Duplexes are eligible, provided one unit is owner-occupied and the units are at l east five years old.
The homebuyer must occupy the home within 60 days of loan closing. And continue to be occupied as long as the loan exist.
Homes purchased must be located outside of the 100 year flood plain.
Borrowers should contact one of our certified lenders throughout the state.
Program Benefits
Four percent cash assistance loan for down payment and closing costs.
Cash assistance will be in the form of a forgivable second mortgage after occupancy of property for two years.
Thirty (30) year fixed rate mortgage (FHA, VA, USDA Rural Development, Fannie Mae qualified).
Interest rates will be lower for persons buying in opportunity areas.
Homeowner Checklist
Information you will need to take to your lender when applying for a First Place
Loan:
Name and addresses of employer(s)
List of all outstanding debts and credit cards
Federal income tax returns for last three years
Most recent pay stub(s)
Divorce decrees, if applicable, and other documents relating to certain circumstnces which may affect your financial status
Contact Robert Fishel to apply:
Borrowers should contact Robert Fishel with Nations Reliable Lending for additional information and how to apply for this loan:
Contact Barbara Heise to talk about buying real estate:
Click here to search for homes