An inexpensive kitchen facelift  can make your house more competitive, increase profit potential and cost less than an average price reduction.
For about 30 years, I have been calling on my friend Leslie Ayers for advice before putting homes on the market.  She has never failed to make a significant difference in the sale/$$$/time factor in the homes she has helped with.  Leslie is the owner of L.A. Business Group, designers and stagers.
The transformation of this kitchen by Leslie really emphasizes the impact and the value of consulting a home stager before you put your home on the market. Many people spend their money in all the wrong places.  Consulting with a good Home Stager on what can stay, what needs to go and what needs to be added can actually save money.
In the case of the kitchen shown below, the professional consultation with L.A.Business Group saved the seller a lot of money and time.  Kitchens are always a major selling point in a home and the money spent on this kitchen was recouped with a faster sale and a higher selling price for sure.
Here are 2 before pictures of a recent project she did for an inexpensive kitchen facelift.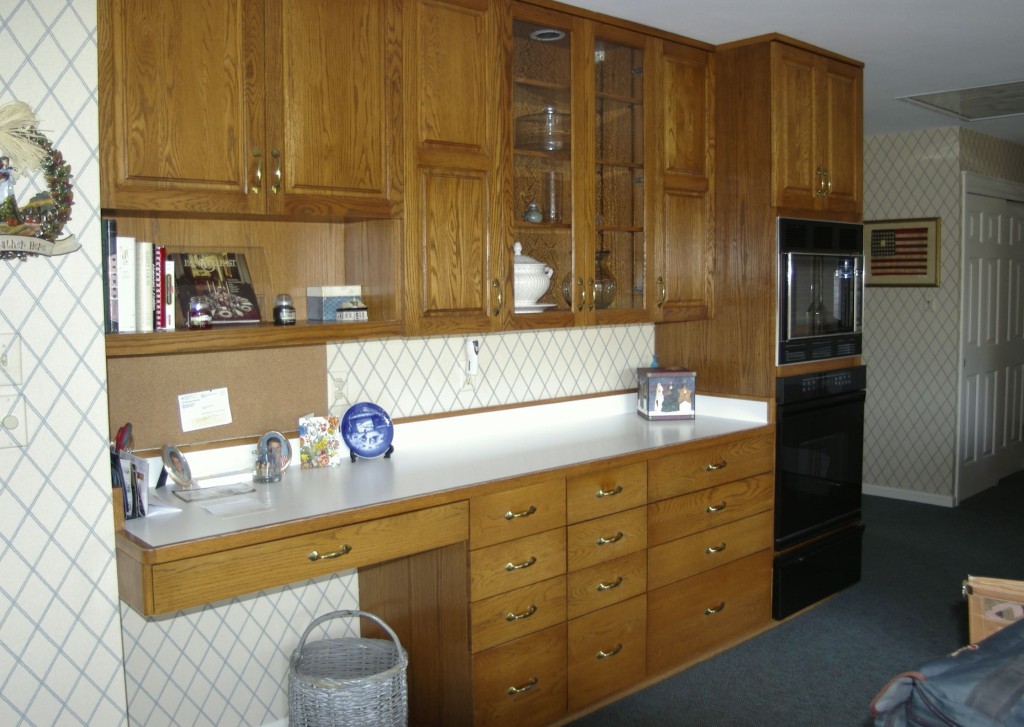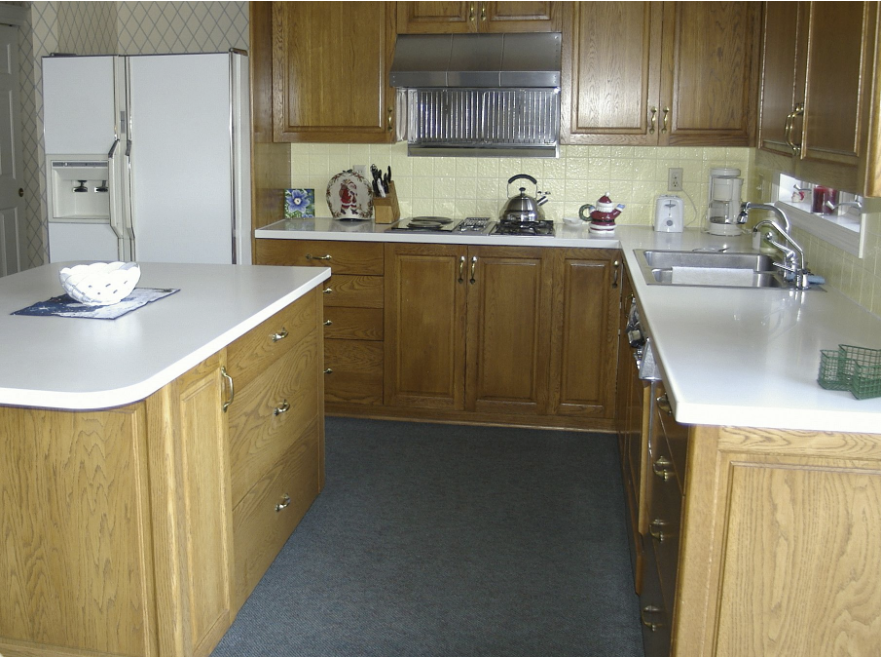 In this kitchen there was indoor-outdoor carpet, oak cabinets (but the cabinets were good quality), dated wallpaper, yellow tile backslash. generally needed an upgrade.
Leslie suggested to the owner that they install wood floors in the kitchen and family room.  Then L. A. Selling Solutions painted the cabinets.  They painted the back splash white and the kitchen and family room walls a new color.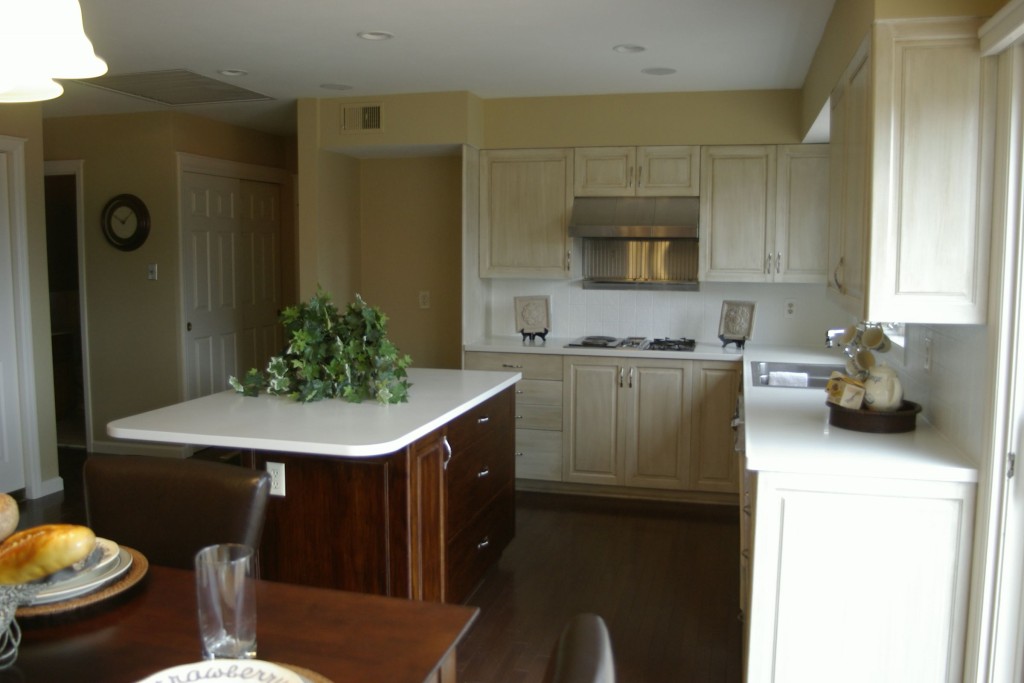 In addition, Leslie got a new light fixture and cabinet pulls.  Then they staged both rooms.  Walla! quite a change.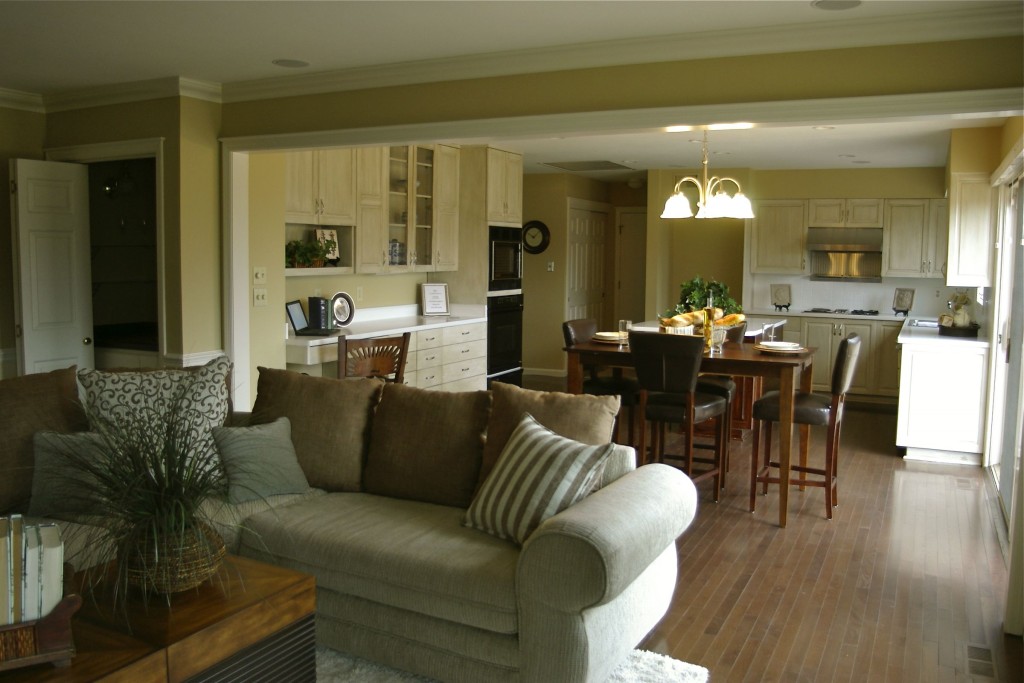 A 2 or 3 hour consultation with an experienced designer like Leslie Ayers can give homeowners the tips they need to transform a home from dated to marketable on a shoestring budget.  A designer can work with what you have, find creative ways to refresh, re-use and recycle to enhance the presentation of your home.
Home staging is the application of interior design principles to real estate marketing and has a direct effect on the online photos of your home
Staging transforms your house from a personal space to a product that appeals to any buyer
Staging protects equity when done properly before the house goes on the market
Small kitchen makeover
Seven Secrets to Saving Money When Staging Your Home
Click here to search for homes