Apartment for lease 6857 A Plymouth Avenue, St Louis, MO 63130
Offered at $700/month
This one-bedroom unit has its own entrance and is on the second floor of a 4-family unit.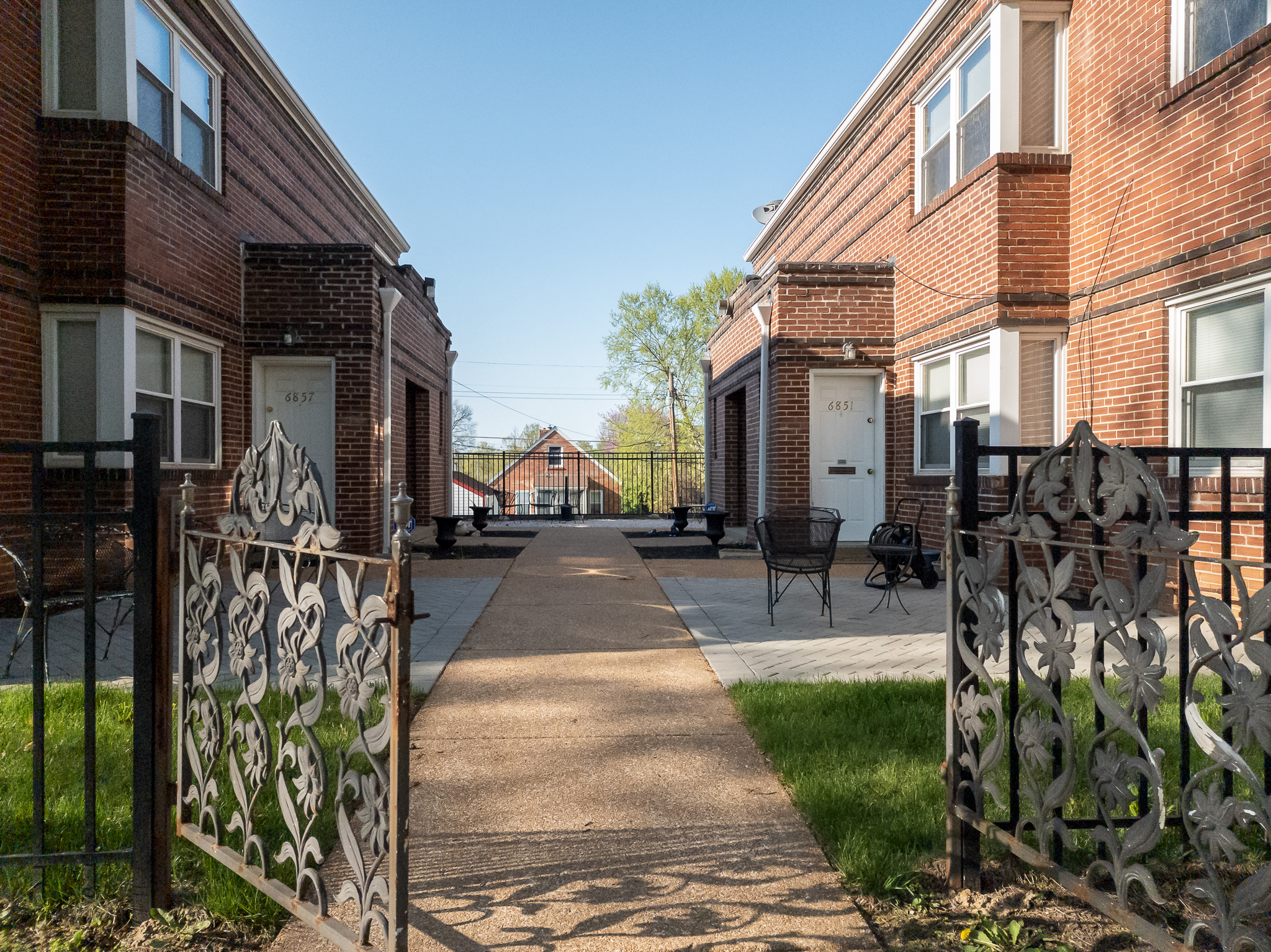 6857 A Plymouth Avenue has  four rooms which include a living room and dining room, bedroom and fully equipped kitchen.  It has been freshly painted.  The floors are hardwood.  The windows are newer thermal keeping the utilities down.  The kitchen comes with a gas stove, refrigerator and Microwave.
Even though this is a one bedroom unit, it has plenty of storage.  In addition to the 2 closets for the bedroom, there is a pantry in the kitchen, a guest closet and an ample storage bin in the basement.
Each unit is separately metered.  Tenants pay electric, gas and internet.  The units have gas forced air heat and central air.  The kitchen, living room, dining room and bedroom have hardwood floors. 
There is a public washer/dryer in the basement of the building which is free.  Each unit has a private storage area in the basement.  It is a "no smoking" building with an outdoor courtyard to accommodate visitors and friends.
This is an 8-unit apartment building with on-site management.  It is located in a residential subdivision.  It is flanked by single family homes.  It is a quiet "neighborhood" with block parties and walkers and children playing.  The Pershing Elementary school is a couple of blocks away.
6857 A Plymouth Avenue is within walking distance of a grocery store and public transportation.  It is 2 miles from the main campus of Washington University, approximately 3 miles to the University of Missouri St Louis and approximately 7.5 miles to St Louis University.  Heman Park and Centennial Commons are within a mile of the property.
MLR Metrolink Red Line, MLB Metrolink Blue Line, 2 Red, 91 Olive, GL Green Line

Click here to search for homes
Click here for more information about 6857 A Plymouth.
онлайн займ у петровичабольшой займ на долгий срокзайм 1000 без отказа