7164 Northmoor Dr University City MO 63105
3 Bedrooms, 2.5 baths, 2 car attached garage, $700000
7164 Northmoor Drive is located in University City . It backs to Brentmoor Park. It is walkable to the heart and soul of the Clayton Business District, Washington University and Forest Park.
This home has many unique features. It is stucco and has been well
maintained throughout the years. The address is on Northmoor but
the door is on Asbury. The original wood floors, doors and trim are
still present in the home. The fire place is gas. The windows are
thermal paned wood pella. It is one of the few homes with an
attached 2 car garage.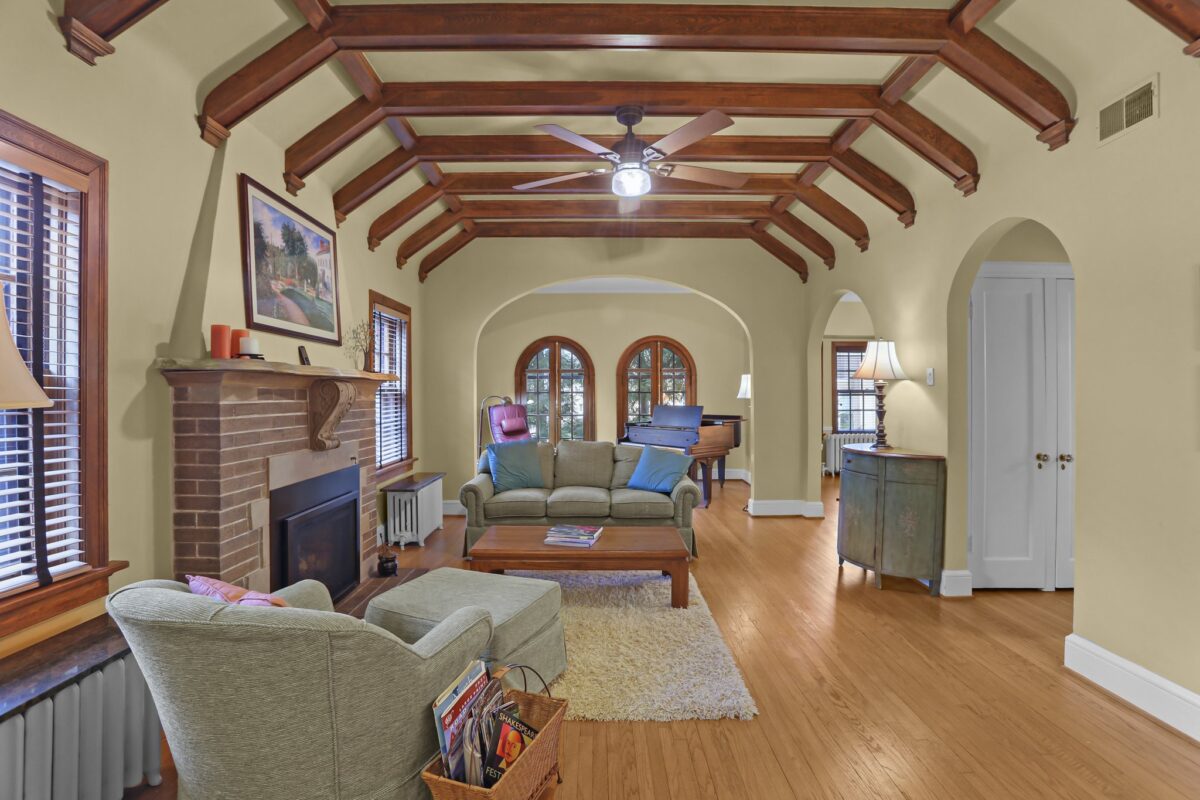 The first floor has a large living room, parlor (fits a baby grand piano),
large dining room, separate breakfast room and kitchen. There is also
a family room on the first floor. The screened porch overlooks a lovely
yard with a brick patio and many plantings. The current owner is a
master gardener who has volunteered at the Missouri Botanical
Garden for many years.
The dining room has a bay window and 2 stained glass windows.
The screened porch leads to the well groomed fenced backyard.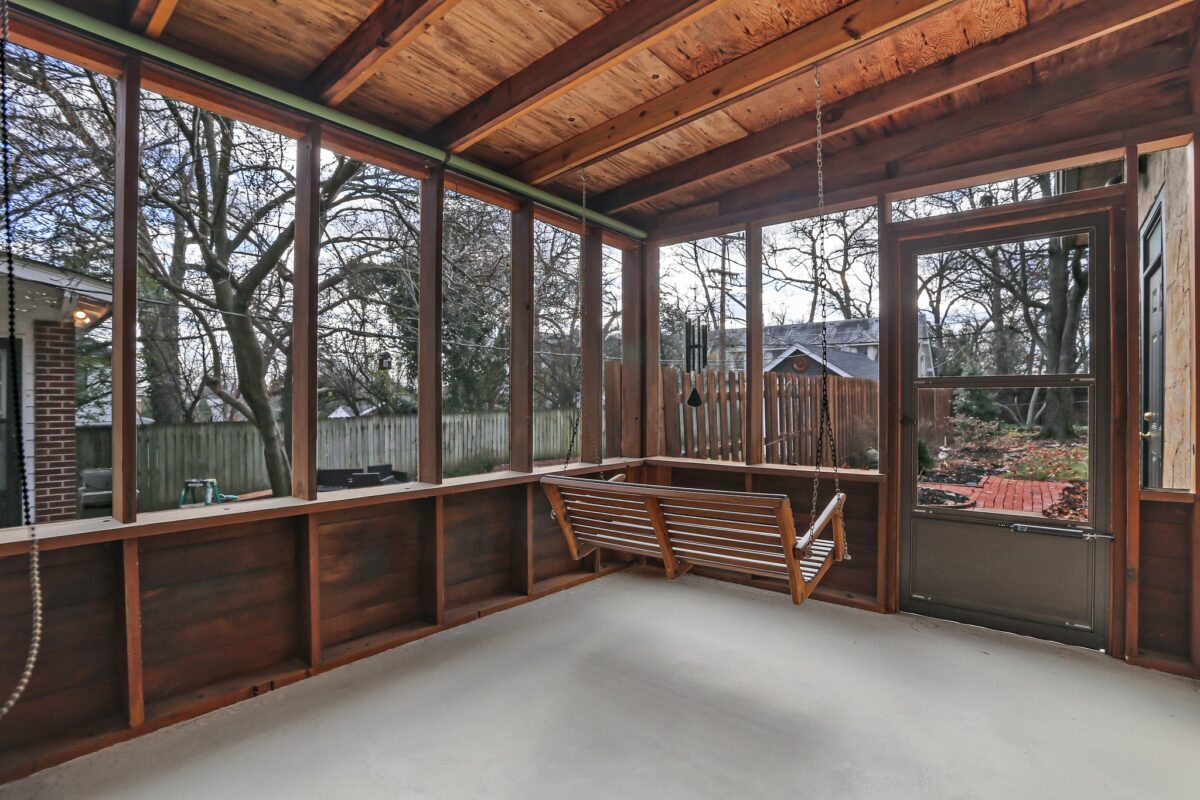 On the second floor there are 2 full baths, an office, a sunroom and 3
bedrooms.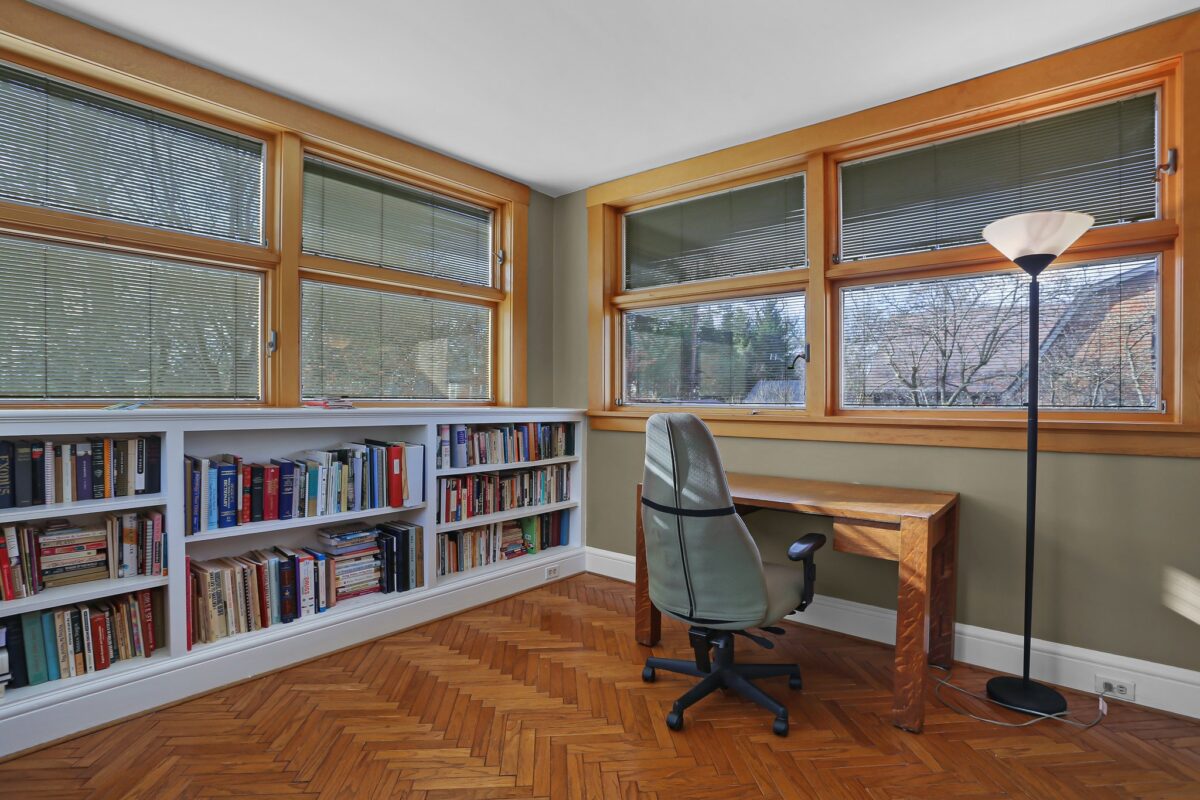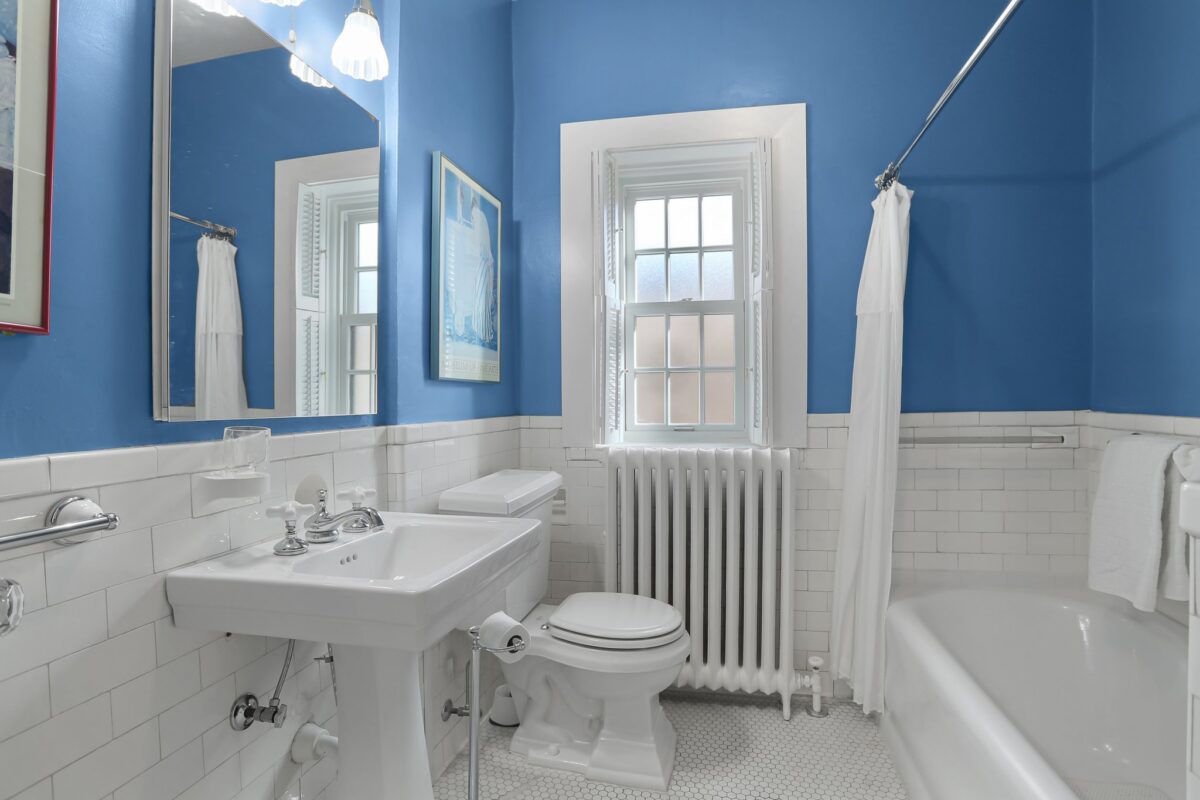 The Street of Northmoor is like it's own little neighborhood on the
south side of Forsythe just west of Big Bend. It is 3 blocks long. It is a
Clayton zip code but in the University City Schools. It starts at Big
Bend and dead ends at the western edge. Our Lady of Lourdes church
and school are on the blocks. It is within easy walks to the Clayton
Business District, Washington University and Forest Park.
To view more pictures, click here.
Location
7164 Northmoor Drive is located in the municipality of University
City. The City of University City was formally incorporated in
September 1906 just after the World's Fair. It's name reflects its
proximity to Washington University. In fact the city of University City
is in close proximity to several universities: St Louis University,
Fontbonne University and The University of Missouri St Louis in
addition to Washington University.
A main attraction of University City is the Delmar Loop. It is listed nationally as a top ten destination street. It is an avante garde place where artisans have the verve to follow their dreams. The street is lined with unique shops and eateries like Blueberry Hill shown below.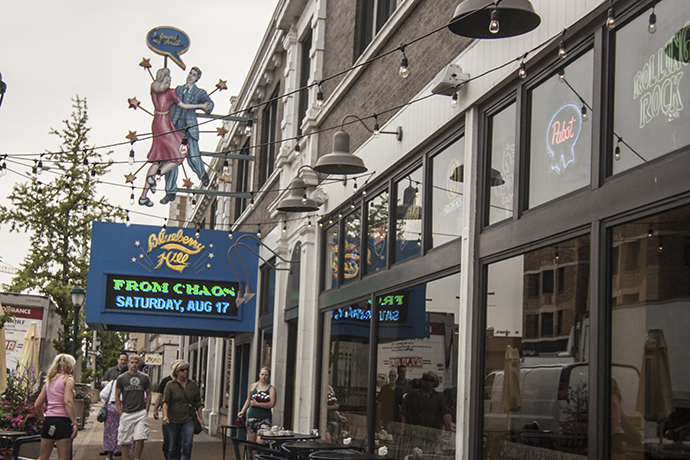 University City is one of the larger municipalities in St Louis County.
According to the 2010 Census the population is 35,351. The
breakdown is: American Indian & Alaskan native alone – .25%; Asian
alone – 4.25%; Black or African American alone – 41.09%; Native
Hawaiian and other Pacific native alone – .03%; some other race
alone – .94%; Two or more races – 2.67%; white alone –
50.76%.University City has many parks and facilities for its residents
which include Ruth Park Golf Course, the Heman Park Community
Center, Centennial Commons Recreation Facility and Swimming Pool.
In all it has 17 parks of approximately 255 acres, green space of
about 34 acres, 15 play equipment areas, 15 ball diamonds, 10 soccer
and football fields and 2 ponds.
Public Transportation
7164 Northmoor Drive has a walk score of 53 meaning it is somewhat
walkable. However, it is walkable to several restaurants, shops and
offices. It is only a 9 minute walk to the Delmar Loop. It is bikeable
to Forest Park.
7164 Northmoor is 17 minutes by car to downtown St. Louis. It is an
8 minute commute to the Clayton business district. It is easy access
to the airport and major highway arteries. It is 2 blocks from bus
lines. Click here to get more detailed information.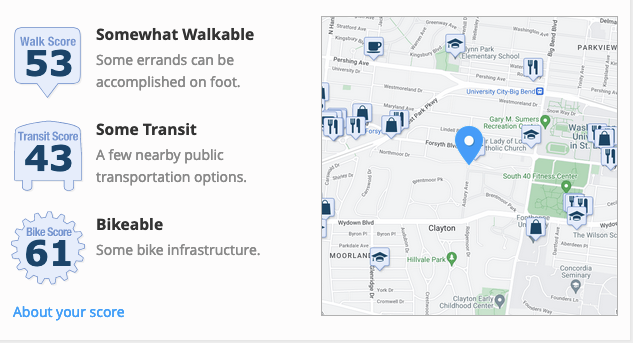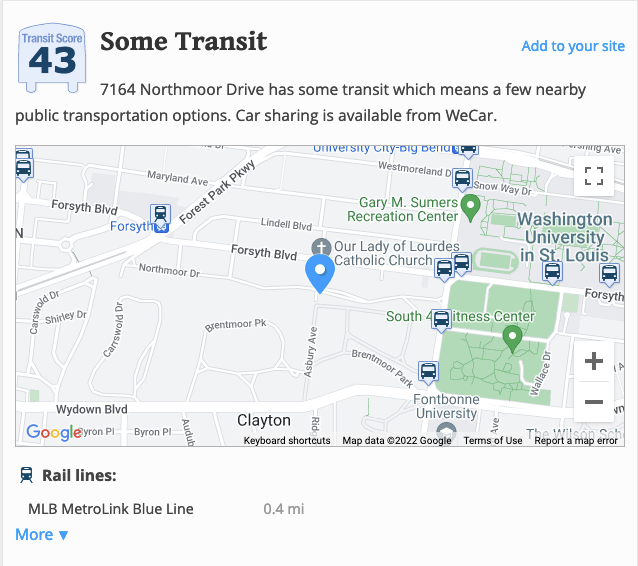 Schools
7164 Northmoor Drive is in the University City School District: Flynn
Park Elementary School, Brittany Woods Middle School and University
City High School. They have a dynamic new superintendent, Dr.
Sharonica Hardin-Bartley.
Flynn Park Elementary is the assigned elementary school. Flynn Park
Elementary School is an above average, public school located in
UNIVERSITY CITY, MO. It has 286 students in grades K-5 with a
student-teacher ratio of 12 to 1. According to state test scores, 47%
of students are at least proficient in math and 62% in reading. niche;
great schools
Brittany Woods Middle School in the University City School District
includes grades 6-8. It currently has 577 students. The
student/teacher ratio is 11.9. The school is located at 8125 Groby
Road and the phone number is 314-290-4280. They have a new
principal, Grace Lee, starting on July 1. Other resources: Niche, Great
Schools,
University City High School offers education for grades 9 through 12.
It currently has 746 students. The student/teacher ratio is 13.0. It is
located at 7401 Balson. The phone number is 314-290-4100. Other
resources: Niche, Great Schools
The Julia Goldstein Early Childhood Center is part of the University
School District. It offers classes for Pre-K. Their phone number is 314)
721-2965. The address is 737 Kingsland Ave University City, MO 63130
The Lieberman Learning Center the center serves high school students
at risk of leaving school without a diploma. Two distinct alternative
programs are housed at the Lieberman Center: the Alternative School
Program, a credit recovery program and the Missouri Option Plus
Program, a dropout prevention program.
Surrounded by universities, the residents of University City are very interested in
and proud of the education of their children.