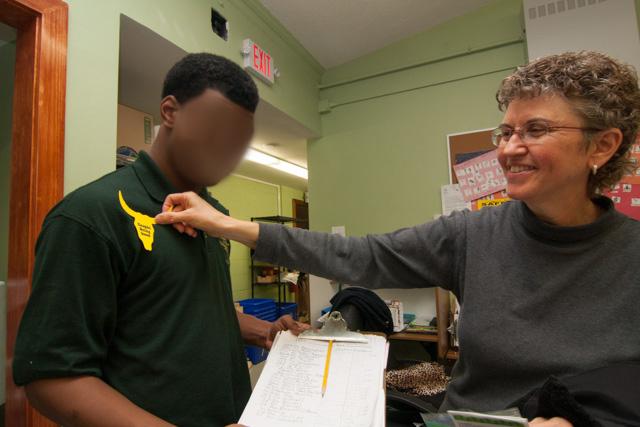 STL Public Schools are award winning
I truly think that quality teachers should be proclaimed heroes.  Recently I had the opportunity to tour Nottingham Community Access & Job Training High School.  Nottingham High School is an award winning school that is part of the STL Public School System.  The administration and the teachers in this school are dedicated, innovative and caring people.  They are heroes in my book.
 My friend Bethel Hale is a special education teacher at Nottingham Community Access & Job Training High School (CAJT). Bethel is a woman who is so excited about her job that you want her to talk about it the entire time you are with her.  She is a special education teacher, has been at the same school for 15 years and is still excited about her school, her students and the work she does.  Her school is part of the Character Education Partnership.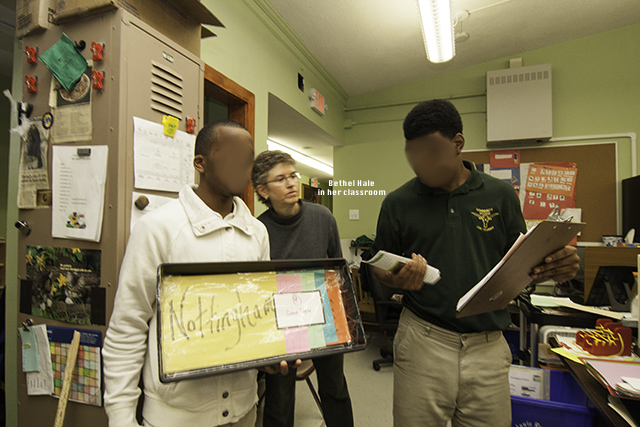 The best part of this story – when I went to visit Nottingham School I found all the students in this high school just as excited about being there as Bethel and completely appreciative of the school, the teachers and the staff.  Yes, you heard me right, this is a high school; and, yes, these students truly love being there.  Amazing!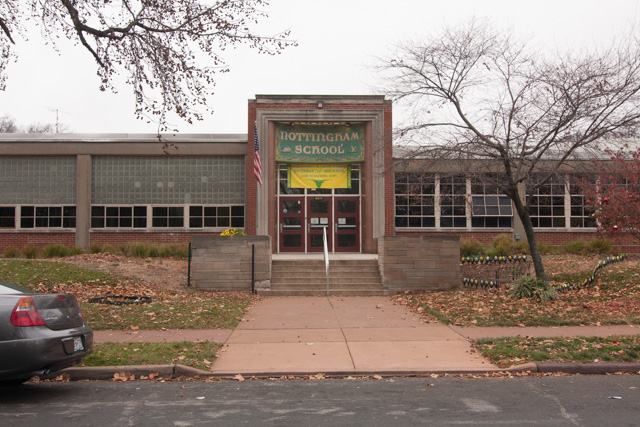 Nottingham High School is part of the Character Education Partnership whose mission is "Providing the vision, leadership and resources for school, families and communities to develop ethical citizens committed to building a just and caring world."  In my words, this equates to teaching children to do their best and be their best.
This year the principal of Nottingham, Brian O'Connor, won the Peabody Educator of the Year for 2012 and the school was designated a National School of Promising Practices by the Character Education Partnership.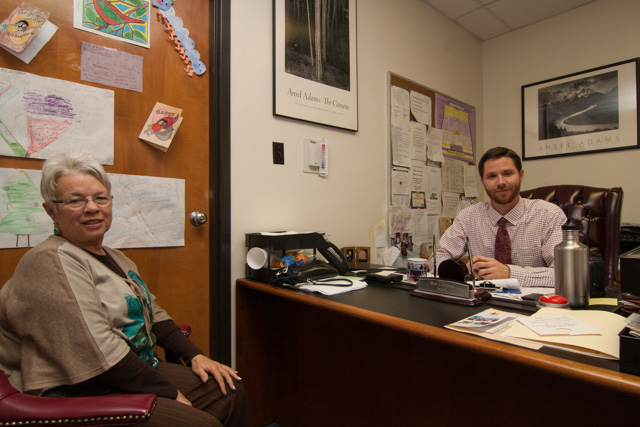 The Promising Practice that won was initiated by Bethel Hale and with the help of Donna Mussulman was submitted for the consideration for the award.  The vision for the "Practice" was for the students to become more involved in the neighborhood community and thereby help the neighbors realize that students with developmental disabilities can be very good neighbors.  Bethel's Grounds Maintenance classes clean the neighborhood park of trash and other debris.  They also plant flowers and bulbs at a neighborhood church.  The Functional Communication Arts classes at Nottingham have done several activities, some of which are recurring such as delivering handmade cards at various times throughout the school year.
Nottingham High School is not a typical four year high school.  The curriculum is for students ranging in age from 14 to 21 who have moderate/severe developmental disabilities.
Nottingham High School provides a functional curriculum that allows students to learn to be independent by teaching them job skills.  Bethel's classroom is taught to rake leaves, landscape and sort (a skill sought after in sheltered workshops) among other basic skills.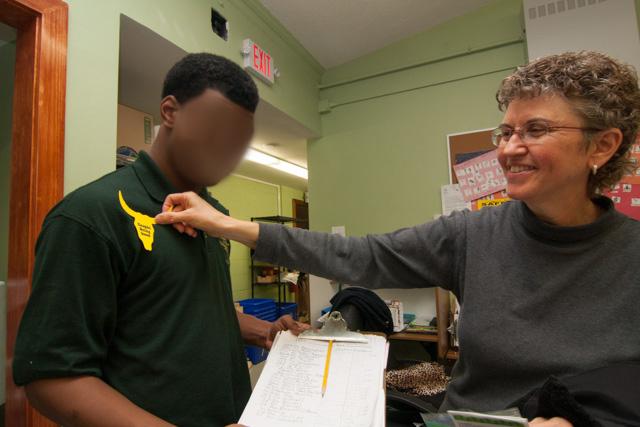 The Food Service Classroom has a washer/dryer, refrigerator, stove and a mock kitchen.  The children are given cookbooks which have step-by-step procedures in safety as well as cooking basics for their real life environment.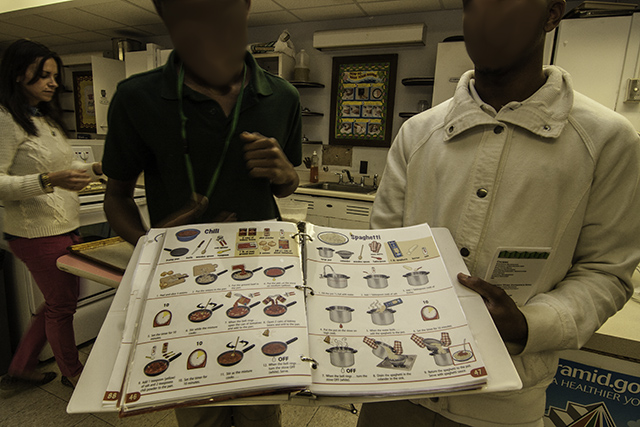 It is awesome to visit this school and observe the enthusiasm from students and staff in their pursuit of improving the social and work skills necessary for "real world" living.  I encourage you to visit the Nottingham High School website to learn more of why this school is receiving awards and much deserved kudos.
Let's all give a standing ovation, a round of applause and a thank you to the students and the staff – unsung heroes who are doing their best to improve the quality of life in our community.
The teachers and staff: Brian G O'Connor, principal; Gina Brown-Hall, secretary; James A McDermott, emergency response coordinator; Helen Elsworth & Carlis Miller, cafeteria staff; Donna Mussulman, reading specialist; Courtney Carpenter & Dan Renshaw, custodial; Kate Ebert, occupational therapist; Jackie Bonds-Fowler, parent support/dropout transition specialist; Darryl Carter, school safety officer; Thomas Chuday, speech pathologist. Teachers: Crystal Bennett, Jackie Bonds-Fowler, Rosina Brendel, Joyce DeClue, Mia DeGreeff, Bethel Hale, Amy Hofer, Kristine Lancaster, Thomas Lohmann, Pless May, Roy Monti, Sandra Nash, Danielle O'Donnell, Casie Pennington, Paulette Phillips, Terry VanMeter, Linda Werner.
Click here to search for homes in St Louis