St Louis Metro Area Farmers Markets
The first thing to be aware of when planning your trip to the local Farmers Markets is the day and time of the events. So far, I have cajoled my sisters into riding with me on two wild goose chases because I didn't confirm the day and time. In the past Saturday morning was "the" day and time. However, the variety of days and times of several of the farmers markets, makes it possible to have a casual evening date with your special sidekick and break the monotony of your week.
TOWER GROVE MARKET
On May 29, 2021, I headed over to Tower Grove Park to take a look at the Farmers Market at the beginning of the season. It was so cold and I was so much of a pansy that I was only able to get a few photos of the market. Even though the weather was so cool, the market was thriving.
The Tower Grove Farmers Market is a favorite of St Louisans. It is the largest market in the area with over 60 vendors. It is open April to October on Saturday from 8 to 12:30. From May to September the market is also open on Tuesdays from 4 to Sunset. The market is located just west of Center Cross Drive in the heart of the park at 4256 Magnolia Ave, St. Louis, MO 63110.
Tower Grove Farmers market was an instant "hit" when it first opened in 2006
For more information see: Facebook, Twitter, Instagram
POINT LABADDIE FARMERS MARKET
My friend Rosalind and I went to Point Labaddie Farmers Market on Thursday. We battled St Louis rush hour traffic. Except for the fact that I got lost (didn't turn on my GPS, it's incredibly easy to find), we would have gotten there in less than an hour. It is a great excursion for a summer evening.
Point Labaddie is located at 1029 Thiebes Rd Labadie, MO 63055. 636-686-0705 Website. Point Labaddie is actually a brewery that is open year round but also hosts the Farmers Market on Thursdays from mid May to the end of summer from 4:30 to 7:30. For more information about the Point Labaddie Farmers Market go to their Facebook page.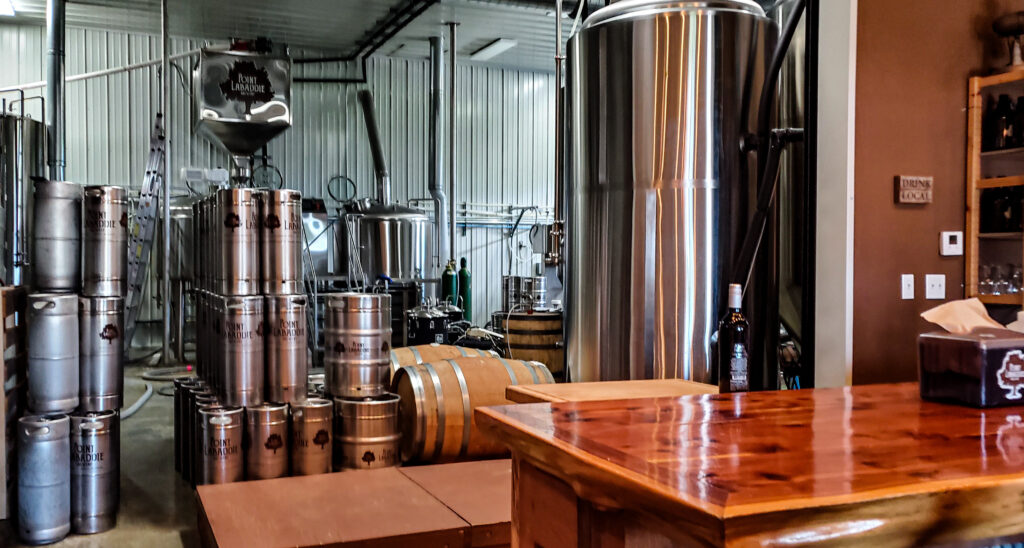 Point Labaddie has between fifteen to twenty vendor booths, each booth displaying local and homegrown, homemade and handmade products. There is a rustic type stage for the musicians and a row of picnic tables for enjoying food and drink. There is a variety of food and drink available for creating a true rural picnic style dining experience at one of the picnic tables.
I couldn't resist and came home with a variety of purchases. My most prized possession was Missouri harvested maple syrup.
Rosalind and I still had some daylight so I introduced her to the quaint town of Labadie, MO, where we had dinner at The Hawthorne Inn. We saved other options of Coal Fire Grill & Tap or Andy's Cowboy Cookiin' for our next visit. After dinner we took a little tour through the small village of Labadie.
The Boulevard Farmers Market
The Boulevard Farmers Market happens on Sunday from 9 a.m. to 1 p.m. It is located in Richmond Heights across from the Galleria in The Boulevard street. One of my favorite booths was my friend Selma Muminovic. She makes the BEST baked goods and I love giving them as gifts. My sister bought a rhubarb delight from her today. Yummy.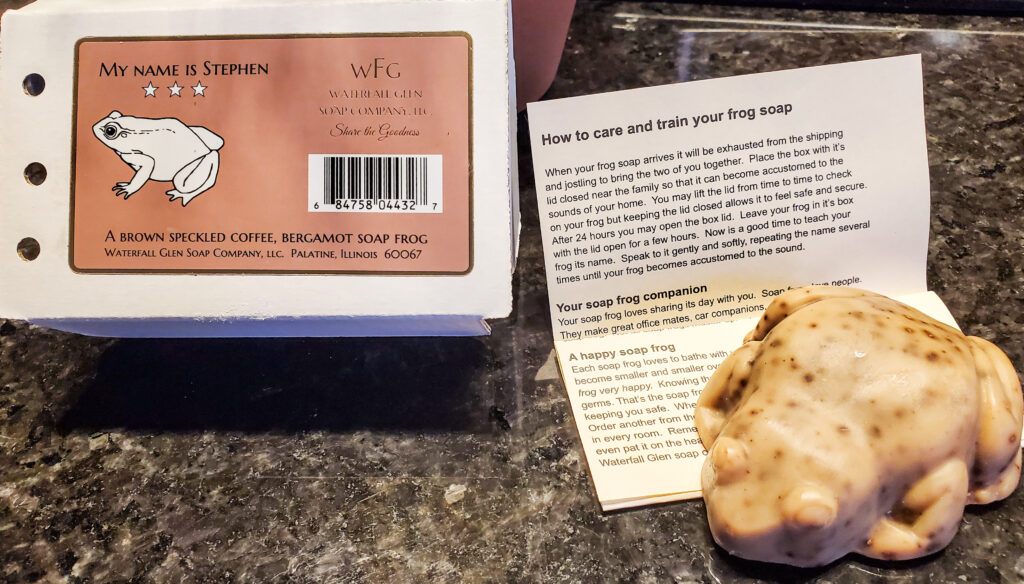 This was a delightful wayto go shopping on a Sunday morning. There were quite a few vendors and all of them were enthusiastic young entrepeneurs who were excited about their product. The veggie stands were carefully arranged to show off the beauty of their natural colors. The food products were fresh. The crafts were creative. Everyone was eager to talk about their product and give a background of how it came to be.
One of the vendors makes soaps. Some of them are regular bars of soaps but he has "frog" soaps that have names, stories and directions. Of course, I had to buy one for my granddaughter.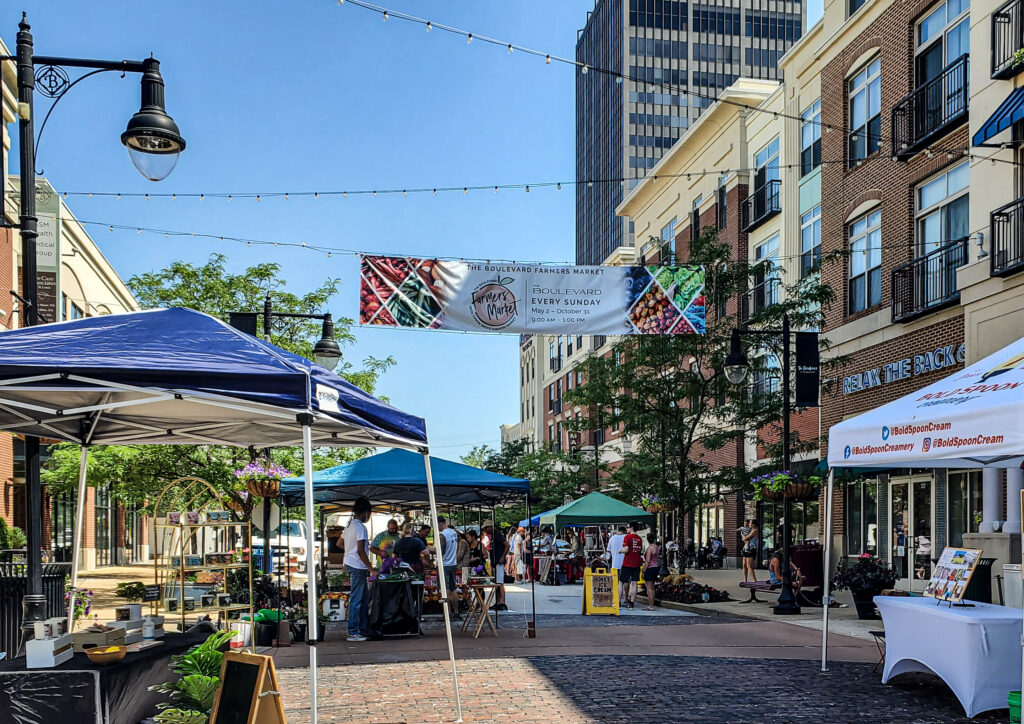 U City Farmers Market
UCity Farmers Market is located in the Delmar Loop at 6655 Delmar. The Farmers Market is open every Saturday from 8:30 to 12:30. The market is a gathering place for farmers, craftsmen and friends.
Some of the booths were right up my alley. The hand made chocolate bars at Honeymoon Chocolate are scrumptious. Another delicious purchase was hummus from the little girl and her mama. Tonight we are going to enjoy grass fed lamb chops from a family farm in Missouri.