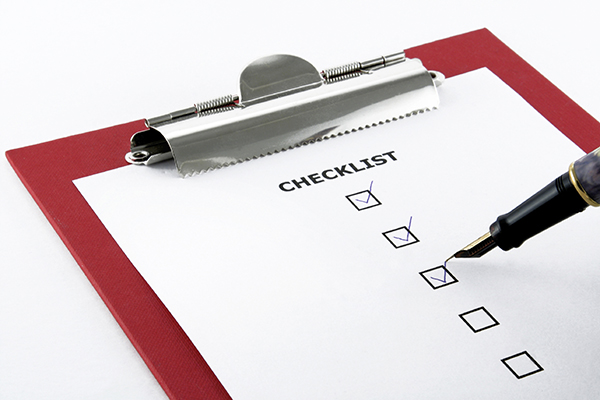 A To-Do List is the Most Important Part of Having A Productive Week
I don't know about you, but the most important part of making any sense of my work week and staying focussed is my To-Do list.  Interestingly, the older I get the more important it becomes.
Over a 100 years ago, the story goes, Charles Schwab of Bethlehem Steel paid Ivy Lee, a well known efficiency expert of the time, $25000 for a 15 minute instruction/interview on time management.  Lee's advice to Schwab was simply to write down the six most important things he needed to do, prioritize them,  and then start with item #1 and try to stick with that task until it was complete.  Keep going down the list until you quit for the day.  Before you end your day, make another list of 6 including the ones that didn't get done that day and again prioritize them and start on number 1 the next morning.  I have read a couple of different versions of this story with a few variables but all the same message: successful people have lists.
Many people I know are pen and paper people when it comes to lists, but I'm all over technology for this list.  Currently I am in love with google tasks.  I like to keep my to-do lists right there in my calendar .  I have my business tasks, my personal tasks,  family/fun tasks and my project tasks.  I like to look at them at the end of every day, mark them completed, add the unfinished to my next day, add new ones and then prioritize.
Last year Life Hacker conducted a poll and here are the results of the  best To-Do List Managers: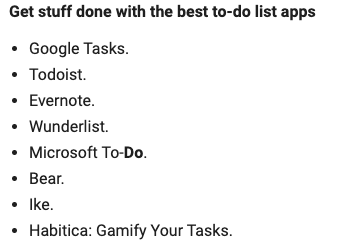 There is a method to the madness of this blog:  when you have a project like selling your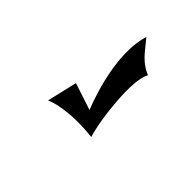 home, begin by making a list of every step that you will have to complete to make the home market-ready.  Start with a master list, for example, front yard/curb appeal, front entry way, garage, basement, kitchen.  Go through your home like you are the discriminating buyer. Take each area that is on your master list and break it down step-by-step. Lay out the project in front of you and then go to work on one task at a time.  If you need some help being objective, contact your real estate agent for help.
It is so much fun to check the items off the list and feel that sense of accomplishment.
Yes, I really needed to write this.  My life was beginning to feel out of focus. Doing the research for this reminded me to refresh my lists.  This simple task  has made a big difference in my Monday.
Click here to search for homes for sale