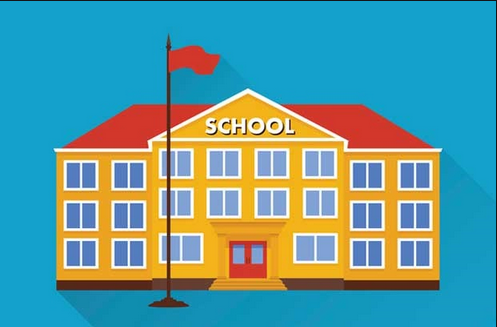 Choosing a school district that fits your family needs
Choosing a school district is one of the prime considerations of most of my clients.  It doesn't even matter the age of the family because, as most buyers know,  the school ratings also effect  "resale".  However, school perception and statistics are not the only things to consider.  Also be careful not to let reputation from the past have too much influence in your decision as schools have changed from the past and this may not be accurate.
One of my most memorable clients, Mary Lynn Skiles, was introduced to me at the very beginning of my career in real estate.  She was an educator for many years.  When called upon Mary Lynn would offer specifics about a school district but she always stressed this timeless piece of advice:
Always look at the school as it relates to YOUR children and the type of education and environment you as parents want for your children.  Visit the schools and take a look for yourself.  Statistics should not be your only criteria.

To get started choosing a school district, refine your search by considering what's important to you.  Is it math, foreign languages, special needs resources?  Teaching methods?  Diversity?  How does your child learn best?  Do you want private or public schools?  Are the sports programs important?  No school will be perfect but knowing what your ideal school would be is helpful in making the decision.
Part of your homework should be learning what type of early childhood programs the school offers.  The early years of a child's life are critical for optimal development and provide the foundation for success in school and in life.  A good early childhood program in the school district you choose is important to its success.  To find out what kinds of early childhood programs are available in schools in Missouri, contact Parents As Teachers at 314-432-4330.
The University of Missouri-St Louis education professors Marvin Berkowitz, Wolfgang Althof, Melinda Bier and Victor Battistich founded the Center for Character and Citizenship in 2005 to create stronger learning environments through respect and empathy for students, faculty and staff.    In its first decade, the center has instituted paradigm-shifting programs for educators and pre-collegiate students.  One of the programs/partnerships is Character Plus. When character education is integrated into curriculum and throughout the school, academic performance increases and disciplinary problems like bullying decrease.  I have personally visited one of these schools and was blown away by the school climate and culture.  Click here for a list of schools in St Louis and Missouri that are part of the Character Plus membership.
Here are some links for looking at the school's test scores:  MAP scores of Missouri schools; US News Education Best High Schools In Missouri; National Assessment of Educational Progress (NAEP); Great Schools.  But remember the words of my friend Mary Lynn and keep in mind what you are looking for in relation to your own personal circumstances and your children.
I strongly encourage all parents to visit the schools you are interested in during a regular school day.  Visit several schools and several grades in each school.  You don't have to be an Einstein to recognize what is or isn't happening.  Are the students being engaged by the teachers?  Is the classroom a place you would want to spend time in?  Do the teachers check for understanding as they teach?  How does the school handle behavior problems?  How much homework is there?  What about transportation and after-school care?
Find out deadlines for applications, enrollment, lottery sign-ups and financial aid as soon as possible.  Specialty schools might require an audition, portfolio or letters of recommendation.
Have a back-up plan.
What your child needs is always the most important factor.  After you do your homework, use your common sense.  The book Picky Parent Guide is available for free online and is a great resource on how to do that.
As a side note, it is interesting that Parents As Teachers was originated in St Louis MO and is now national and we are the home of the National Parents As Teachers office.  Also, the generosity of Sanford N. McDonnell to UMSL made the Character in Education Center possible.  He then took it a step further by introducing Character Plus to schools across the United States.  Go St Louis!!!
Click here to search for homes.