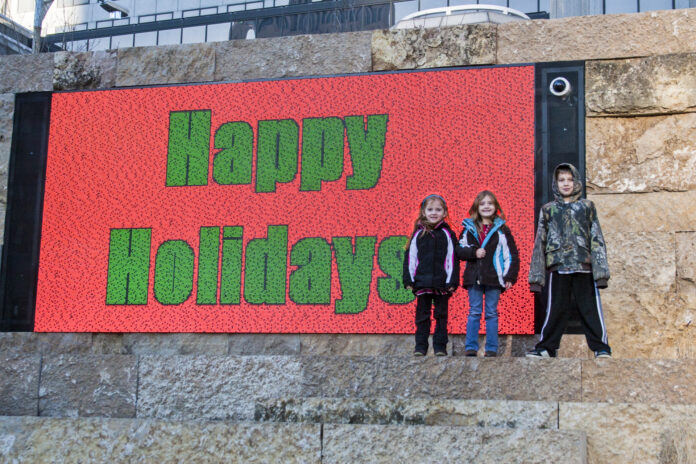 5 Tips for a Festive Holiday Season
We are having an extra special festive holiday season because our granddaughter is coming to visit us for the Holidays.  Now don't get me wrong, this is the most exciting news ever but I haven't done Christmas for several years and I'm a little panic stricken.   Last year my husband and I planned a totally bazaar, for us, Christmas.  We went to the Four Seasons on The Landing for brunch.  It was wonderful people watching.  Then we walked over to the Casino.  I blew $40, my husband spent $20.  Then we went to The Chase and watched Abraham Lincoln movie.  Very strange for us since we both came from large Catholic families who celebrated in a much different way.
So.  I am planning on being organized this year and doing a traditional Christmas.   I am starting the plans now so my holidays will be fun and allow me a lot of time to spoil that child for 6 whole days.  My husband and I agree that having a home that smiles "Welcome" is one of our favorite holiday pleasures.  But aw geez, after researching the tips from the experts, I am already 10 months behind.
Nevertheless, here are some tips from the experts that will still be helpful:
Cynthia Ewer advises to stay centered as you plan the holidays.  Find a place in your home to create an activity center devoted to Christmas planning.  I have a table in my family room that I am going to clean off this weekend to make room for some of my Holiday projects.  I'm making my lists and checking them daily.  My iPad and Google calendar are going to be my Christmas Planner.  A Christmas planner is a dedicated, portable place to keep gift lists, menus, recipes, project lists, housekeeping lists and Christmas card lists.
2.  Will there be Christmas greetings sent this year?
If so, can they be simplified by sending them via email?  Put your email/snail-mail addresses together.  Find or make a greeting card and schedule the send-off for a snail mail or email greeting.  Mailchimp is wonderful free email app that allows you to import email lists and create personalized emails from their easy-to-use templates.  That's not all, you can track them to see who's read them and who hasn't.  Then come Valentine's Day you can send a Valentine Card to the same list or make another list.  I love this free app.  Here is a sample of an email I sent eight years ago for my granddaughter's baby shower.
My son
3.  Plan the Decorations.
I cannot find my Holiday decorations.  I am not exactly upset about this.  My son and granddaughter are coming to visit the week before Christmas.  I have a new tree this year but my son insists on a live tree.  I have planned a thrift store/estate sale/dollar store excursion with my sisters to get the creative juices flowing.  Cynthia Ewer advises that forming a personal decorating strategy is a smart move.  She suggests looking at what you have on hand, looking at natural resources (pine cones etc) and being creative.  Here are a couple of inexpensive storage container ideas for storing any new collections.  I am now using storage containers from Ikea these days.  They have many options and flexible designs.

4.  Refresh Your Home with a Holiday Spruce Up Exercise.
Cynthia Ewer again gives this advice in her blog.  Walk around the house and make a list of achievable projects that are realistic to complete before the holidays.  Start at the front door and then the public spaces that will be. know I need a new coffee table in my living room.  So here are some of the reminders I'll be putting on my list in Evernote.
Clean up the junk mail that is piled up in different parts of the house.
Make the bathrooms shine with a good cleaning and a little extra something to make guests feel special.
How is the front entry?  Are the leaves raked, the hoses put away, the front door clean/painted.  Is there a designated spot for guests winter clothes?
And the kitchen?  Do you have the counters clean?  How about the refrigerator and stove – do they need a good cleaning?  How about the pots, pans, silver and dinnerware you will be using for the holidays.  Do you remember where it is?  Is it handy when the guests arrive?
Of course, the living room and family room need to be holiday ready.  Do you need to remove some furniture and miscellaneous to make way for your decorations?  Does any of the furniture need a cleaning?
5.  Barb Hoyer in Frugal Local Kitchen suggests a 100 day plan
Barb Hoyer suggest a 100 day plan for keeping your holiday a little less stressful over the holidays.  I'm a little late on this but it's never too late to start.  Also, it will be useful next year.

Most important of all is to keep in mind the feeling of comfort, peace and joy that you want to emanate from your home and yourself.
Happy Holidays.