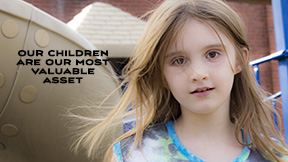 When I was a mere tadpole in the real estate industry, one of my earliest learning experiences was about St Louis school rankings. I grew up in a small town. We had 2 high schools, the public high school and the Catholic high school. No one ever mentioned rankings or ratings – it was simply are you going Catholic or Public.
When I started selling real estate, I recall that we had a rather primitive (by today's standards) method of looking up the ratings of schools. Therefore, when I had a client with special needs I would call on my friend MaryLynn Skyles to give me additional guidance. One of her constant warnings to me was that choosing a school is not only in the numbers. It is a very personal decision and child specific. This was very important advice because I really wanted my child to be in a socio-economically diverse school system. The "culture and climate" of the school was as important to me as the numbers.
School ranking is based on analysis of key statistics and data from the U.S. Department of Education. Ranking factors include state test scores, college readiness, graduation rates, SAT/ACT scores, teacher quality, and high school ratings. There are several different resources with school rankings : Niche, US News Best High Schools, GreatSchools.Org, SchoolDigger.com. When looking at these statistics make sure to look at the methodology that is used for the rankings of each particular organization. Each ranking system uses different weighting system and different stats.
Here is a sample from Niche for the state of Missouri Best Public High Schools for 2019: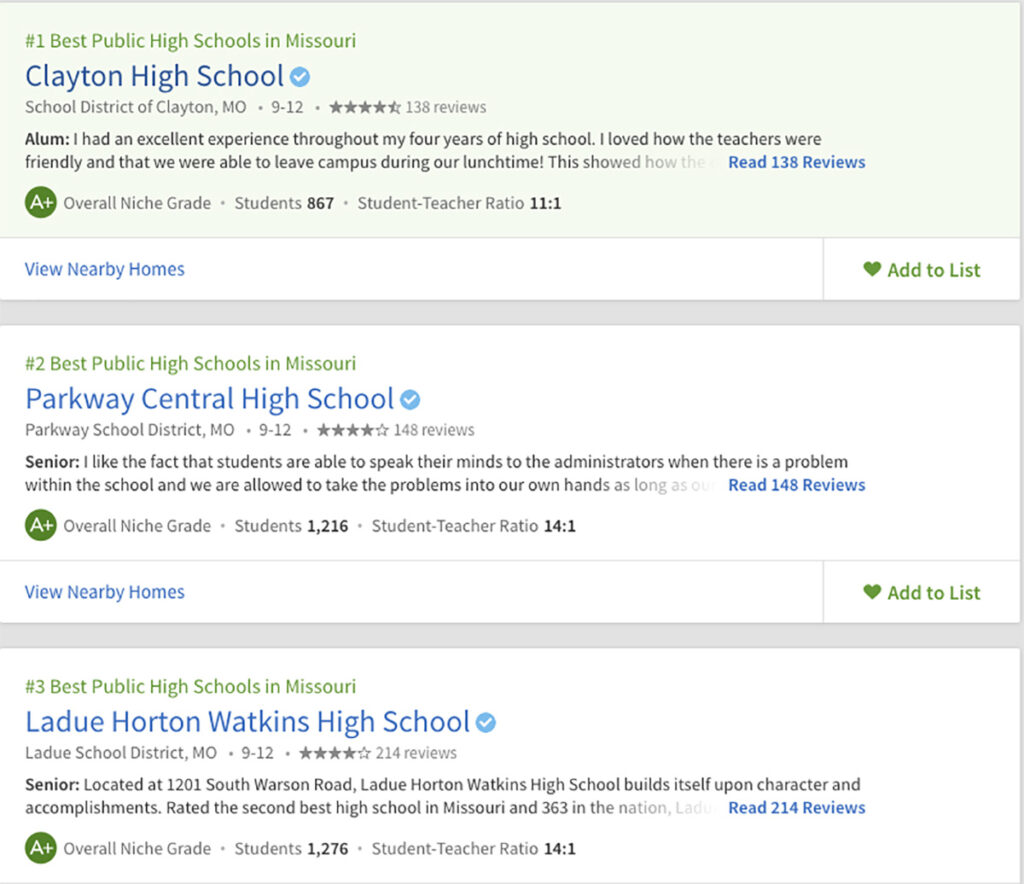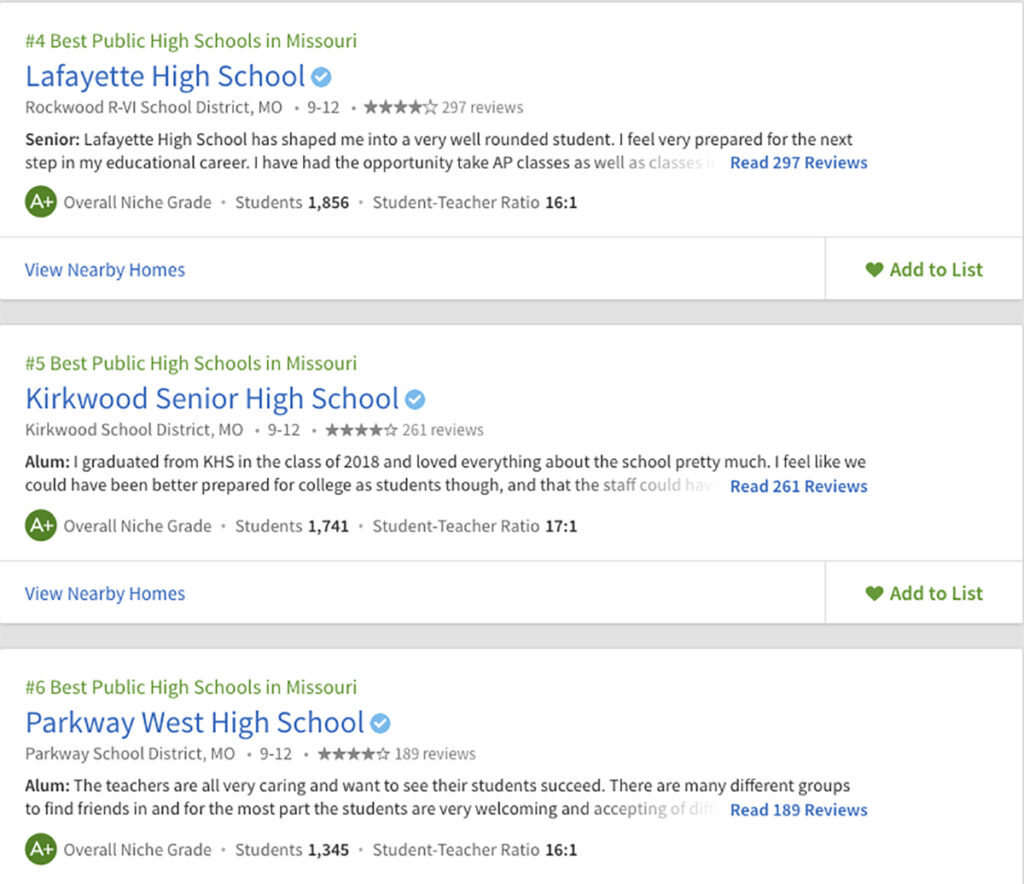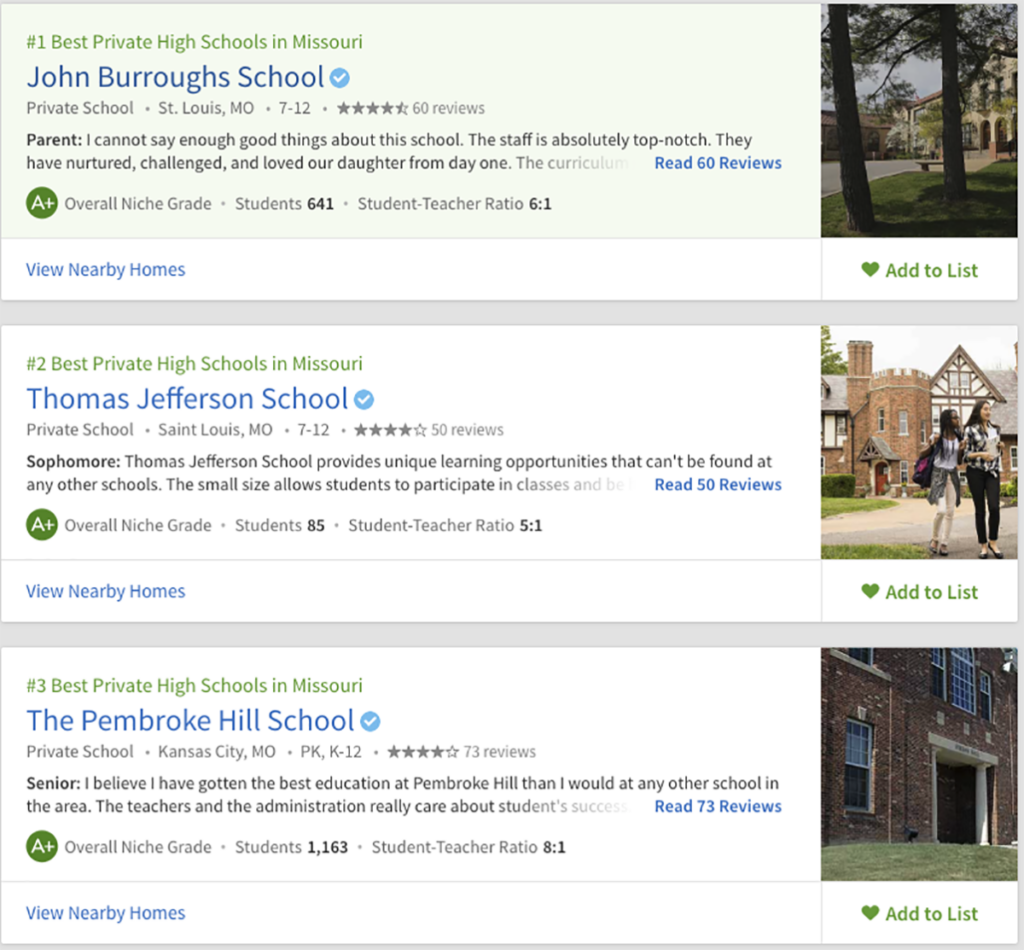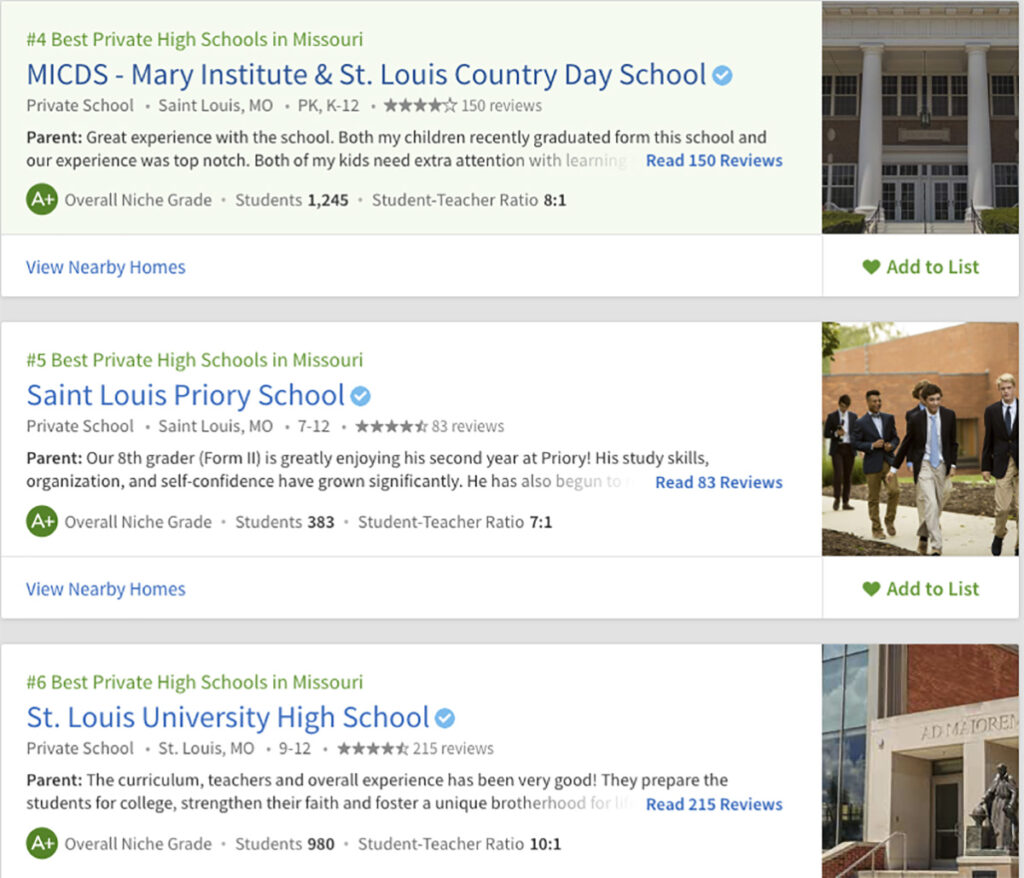 Links to school rankings: US NEWS Best Missouri Schools; Best Public High Schools in Missouri (Niche); Best Private High Schools In Missouri (Niche); SchoolDigger Best Public Schools In St Louis; GreatSchools.org St Louis Schools.
An article in US News and World Report provides insight to parents as to what to look at when analyzing the rankings of schools. The US News article recommends that when parents look at the rankings the number of Advanced Placement or dual-credit courses offered gives an indication of what is expected of students and whether the school will challenge your child. Graduation rates and college placement statistics reveal how successful a school is at seeing students through to the next level.
Are you greeted? Standing in the hallway in between classes can reveal a lot, including students' moods and how the teens treat one another.
How are classrooms set up? There is no right or wrong way to arrange a classroom, but how the room is organized should align with what students are expected to accomplish, says Hadley Ruggles, former head of school at charter school BASIS Scottsdale.
Do teachers listen? Parents should expect to see a lot of student-teacher interaction when touring a school, says Reford, from BASIS Independent Schools.
What's on the PTA calendar? Parent engagement is almost as important as student engagement, says Ruggles from BASIS in Silicon Valley. (CNN news)
This same article recommends that parents explore these four questions when determining the culture and climate of the school.
The school district in which you buy your home has a big impact on your real estate investment. It is good advice to buyers with and without children to consider the stability of the community by analyzing the school district as a part of the buying decision.
Clearly, though, consumer demand is large enough that we can conclude that good schools do increase home values in some measure. Half of the home-buying population is willing to pay more than their intended budget to get into the right school district, and more than half would give up other amenities. Making a decision on buying a home should definitely include an analysis of the school district, even for buyers who don't intend to send children to those schools. Good schools provide stability for a community, and that's good for the property values of everyone who lives nearby. (Source)
Additional links to help in making decisions about the school district that is right for you:  Tips for choosing a school, Impact of Schools on Property Value