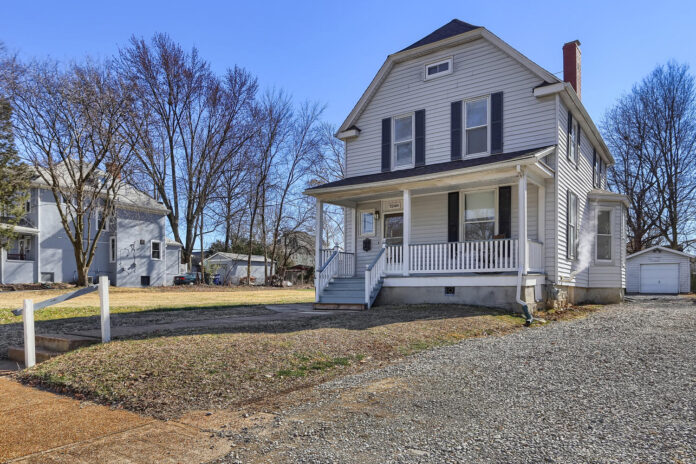 7236-7246 Arsenal Street, St Louis MO 63143
7246 Arsenal 2+bedroom, 2 bath, garage
Offered at $180000
7236 Arsenal Adkacemt lots offered at $130000
7246 Arsenal is a 3 bedroom home being sold in "as-is" condition. It is a little over 1600 square feet which does not include the attic space. There are original pine floors throughout. The attic space has new electric and hvac with a fan to push the air. The property is in the city limits of St Louis City at the edge of Maplewood, MO.
7236 Arsenal is a buildable lot that is included in the price. It is 75′ x150′. It is flat. The majority of the lots on this street have 35′ frontage so 2 single family builds may be possible or attached townhomes could be another option.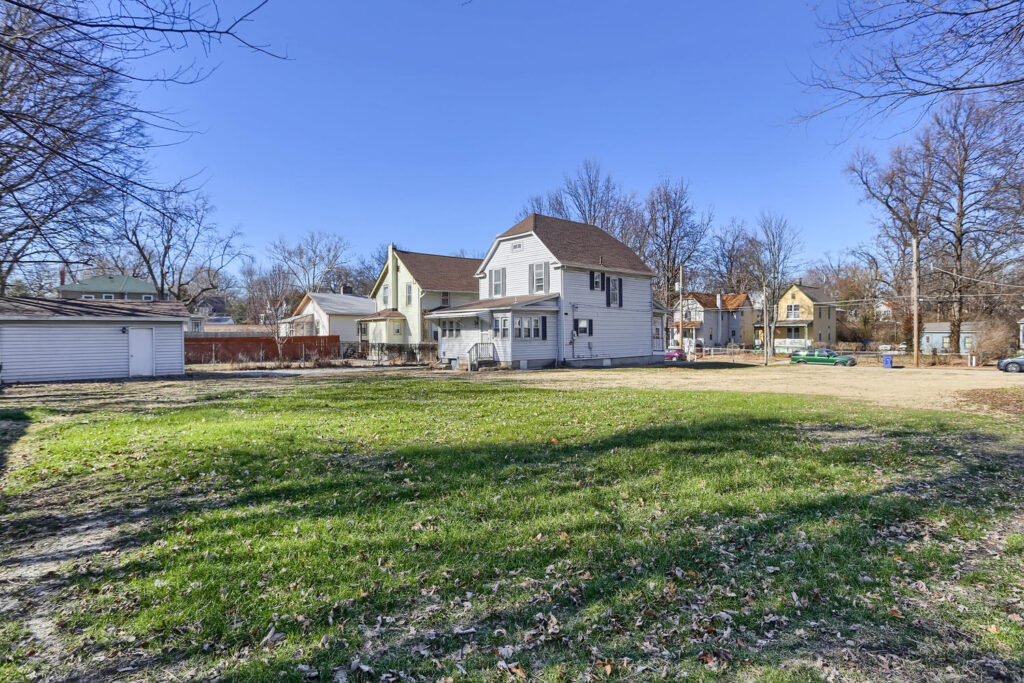 7246 Arsenal is being sold in "as-is" condition. However, many of the "guts" items have been updated. A new 30 year architectural roof was installed in late 2019.
The main floor has a full bathroom, a washer-dryer, pine floors and lots of light. The space is from the early 1900's but has been opened up. The kitchen and bathrooms work but eventually will probably want updating. The appliances in the kitchen are stainless.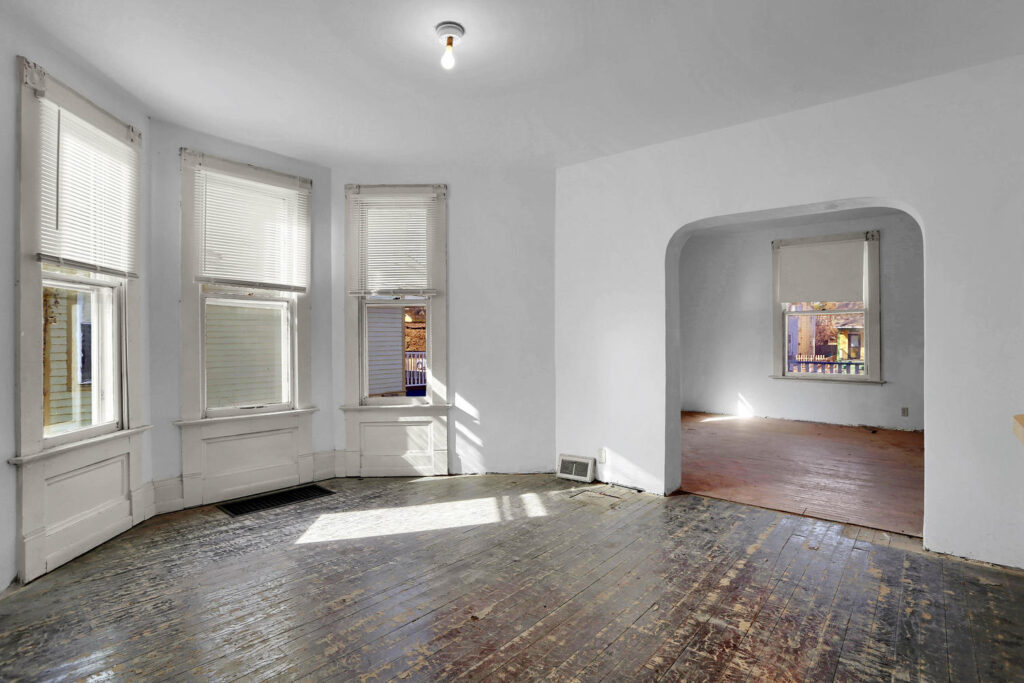 There is a first floor addition (from years ago) that could be a bedroom or a den.
The electrical panel was replaced with a 200 Amp service. The smoke detectors are hard wired. The plaster walls were replastered throughout the home. The basement walls were professionally tuck pointed. A sump pump and drain tile were also professionally added to waterproof the basement.
An added bonus of this home is the unfinished attic space. This space is wired and ready to go. For creative ideas for turning this space into a "sky parlor", take a look at this article.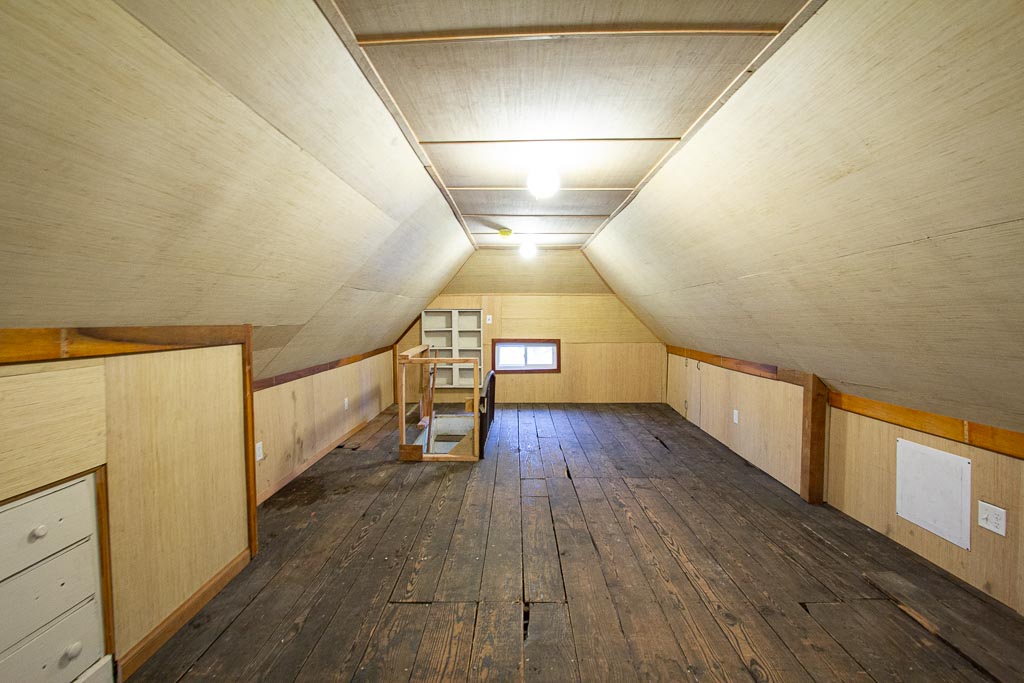 Also, in 2019 the basement walls were tuckpointed, and it was professionally waterproofed (a perimeter drain was installed along with a sump pump).
The one car garage has electric. There are lights inside and out. It has a man door and also an electric door opener that needs repair.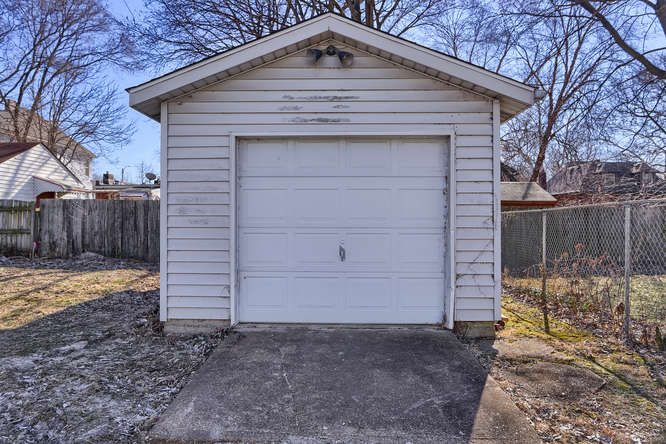 Neighborhood
This property is in the Ellendale Neighborhood of the city of St Louis which is bounded on the north by Manchester, on the south by I-44, on the east by McCausland and Maplewood city limits on the West. It is an isolated and somewhat forgotten neighborhood of St Louis which results in a lot of privacy. This part of Arsenal Street is only 2 blocks long. The neighborhood has been a stable area over the years. The neighborhood is surrounded by Lindenwood Park, Clifton Heights, The Hill, and the other "Dogtown" neighborhoods of Clayton/Tamm and Franz Park.
Ellendale was first opened to industrial activity in the 1850's because of the construction of the Pacific Railroad and mining of clay for fire brick. Scullin Steel stood as a landmark in the neighborhood until it closed production in the 1970s.
It is now a very residential area with some commercial and office space. The housing is mainly single family units with a household size averaging only 2.3 per household. It has a low crime rate. It has a small town feel. The population is about 1700. The neighborhood association is active and well attended.
There is a lot of entertainment near this area. The Piccadilly at Manhattan is a small family owned restaurant opened in the 1920's by the Collida family. It got to be a little run down in the early 2000's but we used to love to meet there and have a couple of drinks. Then in 2007 Nick and Maggie Collida took it over and did a major renovation. Wow!!! Now we enjoy their chicken pot pie and fried chicken. Both dishes are as good as my mom makes and that is HUGE.
Downtown Maplewood (years ago we called it the Maplewood Loop because of the streetcar) and Schlafly Brewery are a relatively short walk away. Downtown Maplewood is a hopping place. It is very diverse retail with shops and restaurants. Wine Barrel is one of its unique shops. It's fun to visit. They let you taste their flavored offerings. After a couple of sips, it's easy to buy. Penzey's Spices is another one of my favorite go to places. And I cannot forget Kakao Chocolate, yumyum. Then another of my favorite places is Michael's Bar and Grill with some incredible Greek dishes scattered with their American fare. Okay, there is a Schnuck's grocery store there too.
Francis Slay Park is located at all 4 corners of Arsenal and McCausland. The park has a playground, soccer and baseball fields, walking trails and a lighted tennis court.
Forest Park is a bike ride away or maybe even an energetic walk away. Other near by attractions are The Hi-Pointe Theater and The Turtle Park in Dogtown.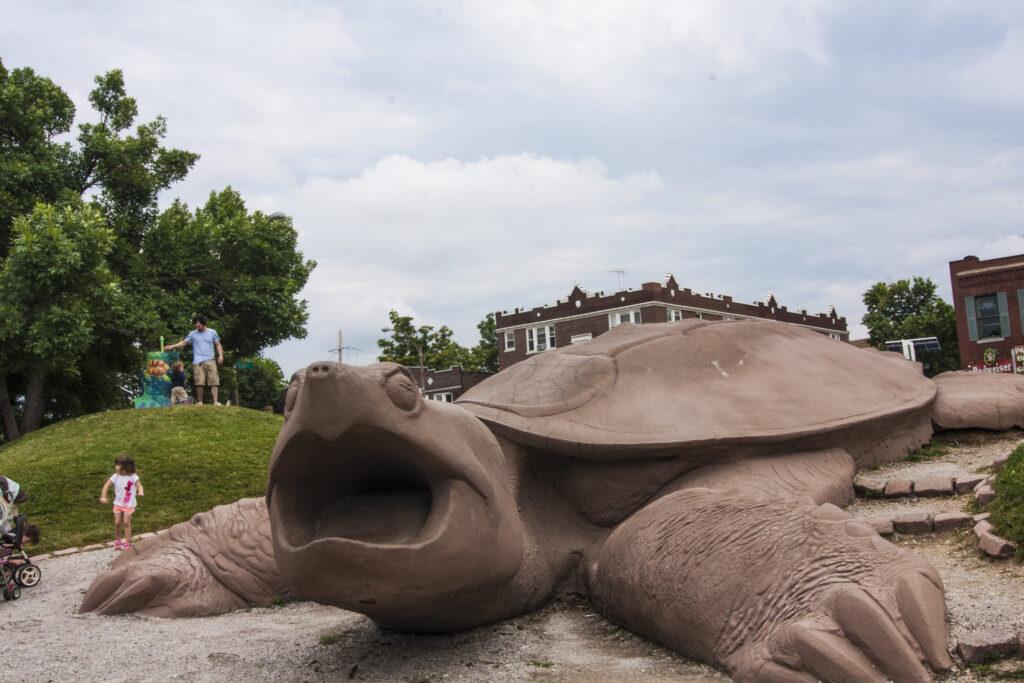 Movoto rates the Ellendale neighborhood as one of the 10 best neighborhoods in St Louis City.
Location
The neighborhood is considered car dependent by walkscore.com. However, it is incredibly convenient for getting around by car. It is minutes away from both Highway 44 and 40/64. It is .9 miles from the Metrolink Blue Line and .3 miles from a bus line. Travelling to downtown Clayton, as the owner says, is 7 minutes from door to door. Downtown St Louis is well within 15 minutes. It is also close to Washington University, St Louis University, Concordia Seminary and Fontbonne. It has a neighborhood walkscore of 55.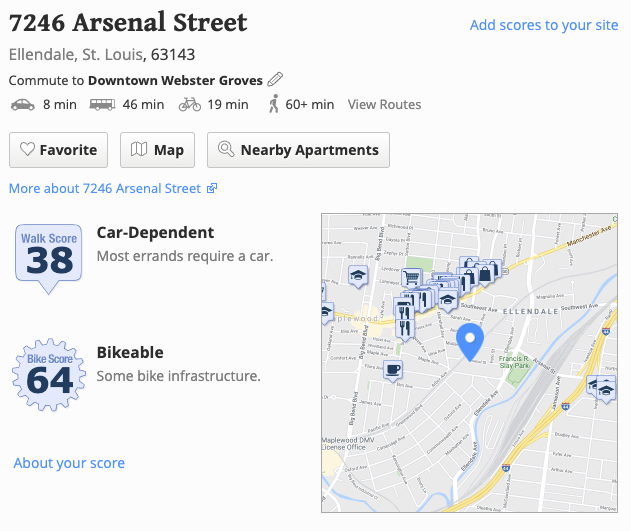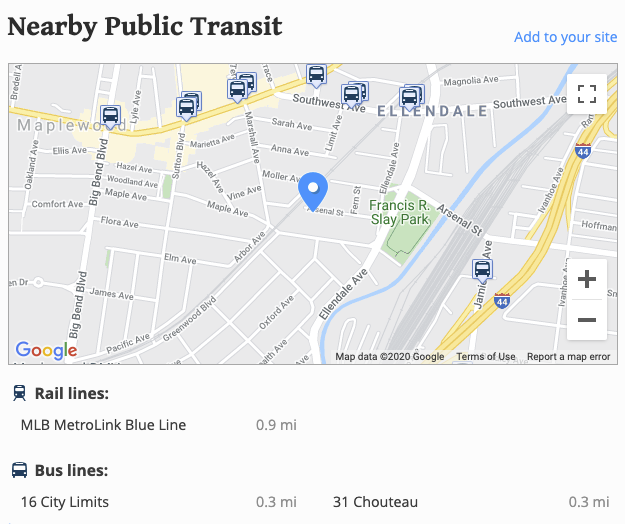 Schools
Mason Elementary School at 6031 Southwest Avenue is the St Louis Public School for the area. Total student population is 362 from PK-6. The St Louis Public School for 6,7 & 8 is Long Middle School and High School is Roosevelt High School. The map below shows other options. One of these options is a STL charter school, Gateway Science Academy at 6576 Smiley Ave with 340 students in grades K-8. Wilkinson Early Childhood Center is a public school serving 198 students PK-2. Click here for a list of other schools in the neighborhood.
Parents and students in SLPS have options. There are 27 magnet schools within the district . They are also tuition free with a couple key differences:
Magnet schools don't have boundaries, and can attract students from any neighborhood in the city (hence the name). This generally results in a more diverse mix of social, economic, ethnic, and racial backgrounds.
Each magnet offers something different than a traditional public school, be it emphasis on certain subjects, a particular educational approach, or theme.
Some magnets require students to meet certain academic, skill, behavior and/or attendance requirements.
Advanced application is required and because of their popularity, spots are allocated by lottery.
There are 36 charter schools in St Louis which are also tuition-free schools but not a part of the SLPS. To learn more about charter schools go to: Charter School 101: The Basics. This guide from SLPS is also helpful in making the all important decision of schools and neighborhoods.
Click here for details of 7246 Arsenal Street, St Louis MO 6