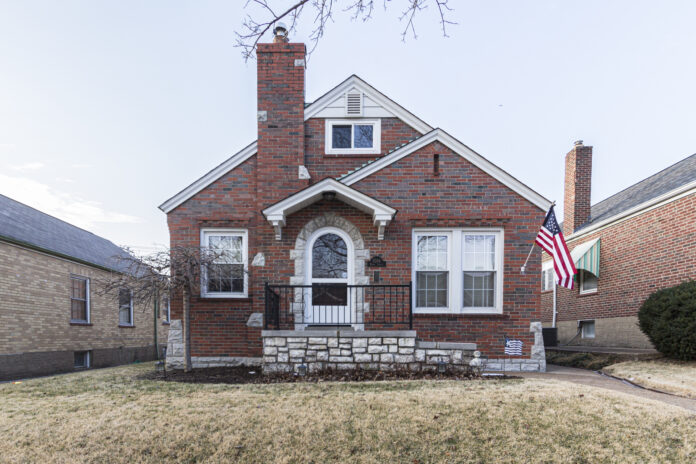 5244 Miami Street St Louis MO 63139
2 bedroom brick bungalow
Offered at $155000
5244 Miami Street has a special spot in my heart.  The reason is that as a seasoned agent, I have learned that homes that have been tenderly cared for and not re-muddled generally turn out to be "good buys".   5244 Miami Street has always had owners with pride of ownership.  The current owner  Matt has been very careful to preserve and restore many of the wonderful original qualities that make south-side bungalows so desirable.
5244 Miami Street has the charming ambiance of the 1940's homes and yet the added amenities that keep it current to today's standards.  The living room, dining room and bedrooms have hardwood floors which have been refinished.  The pine floors in the kitchen were restored and refinished.  The bathroom has the original tile on the floors and walls – check out the condition of these!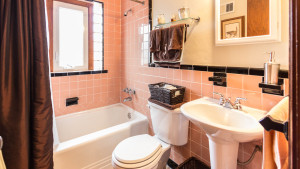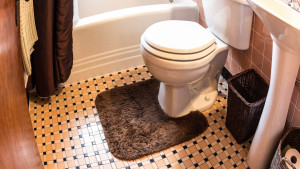 The kitchen was updated with new cabinets, appliances, and counter top – kind of minimalistic to fit the current trends.  The woodwork throughout is natural as are the original wood doors.  The back bedroom has a French door leading to the back porch.  The living room has lots of northern light.  The lower level family room has been redone by the current owner – all basement cracks were professionally filled by The Crack Team.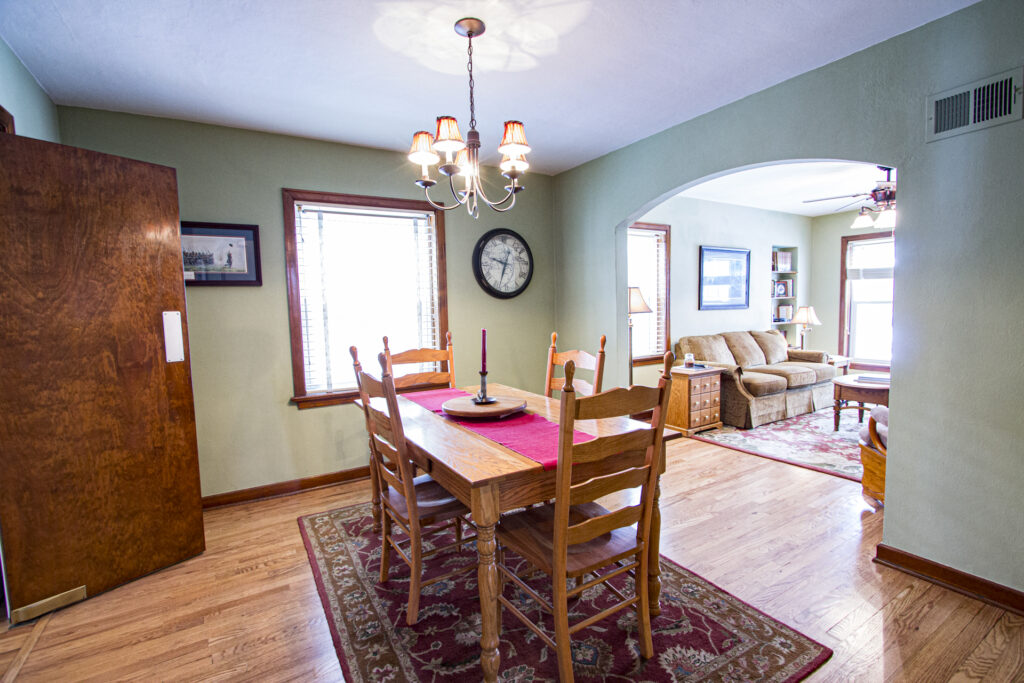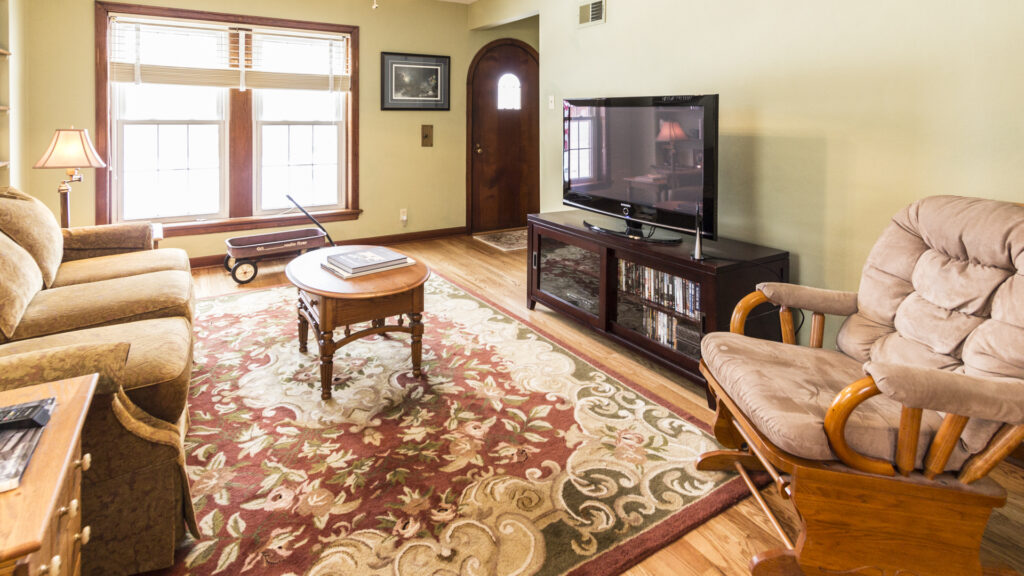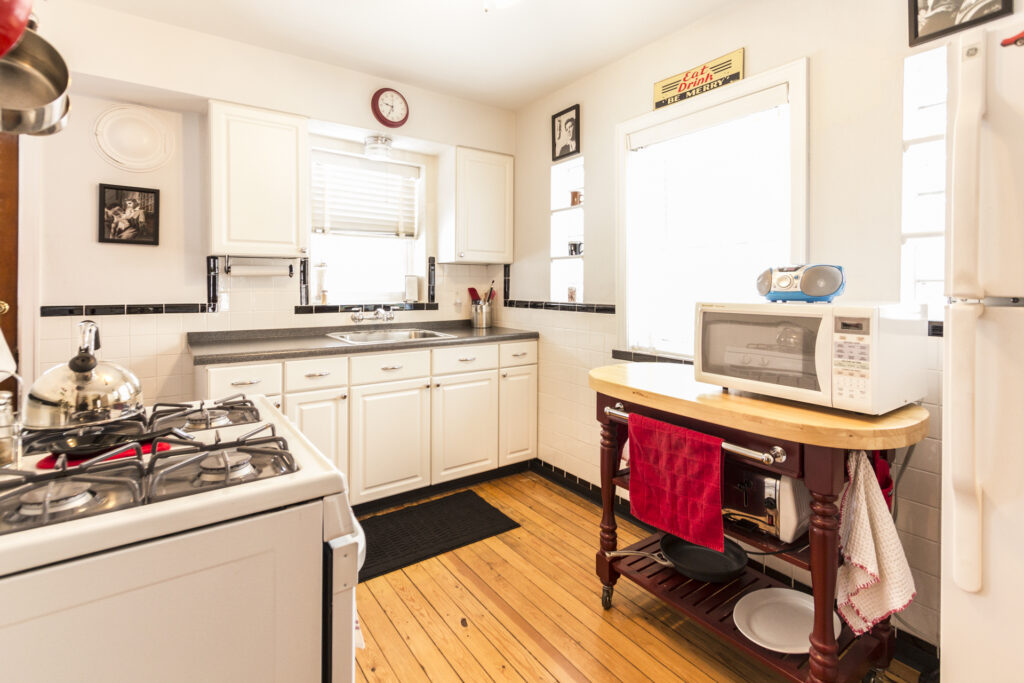 The windows throughout the house have been replaced with thermal windows.  The basement windows are glass block.  The garage windows were also replaced.  The original wooden blinds that were in the house were refurbished.  Here is a list of other improvements:
Furnace/Ac replaced (serviced yearly)                                        House & garage tuck-pointed
All ducts were steam cleaned                                                      New stone wall on front porch
New Electric Panel and meter                                                      New sink & toilet in bathroom
New Electric Mast outside                                                            Main stack replaced with PVC
All floors refinished                                                                       New Service Door in Garage
Ceiling Fans replaced                                                                    New garage door opener
Attic insulated                                                                                New Basement Door
New fencing/gate on west side of yard                                     New front sidewalk
Another extra amenity of this home is the unfinished attic.  Several of the homes have turned this space into extra living space. The stairs leading to this space are off the kitchen.  It is excellent for sleeping space, a kid's playroom, office for adults or… the list goes on.  Take a look!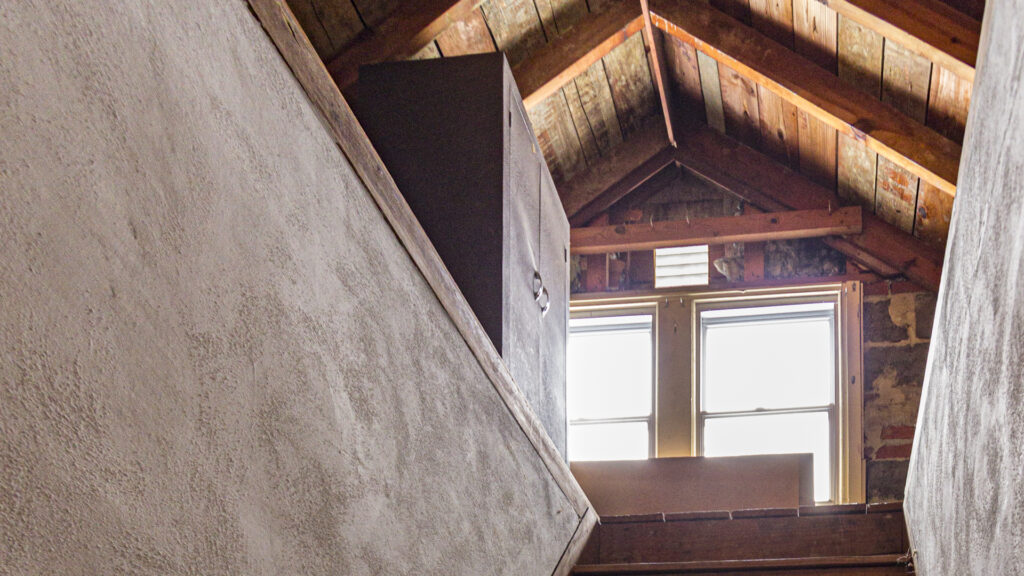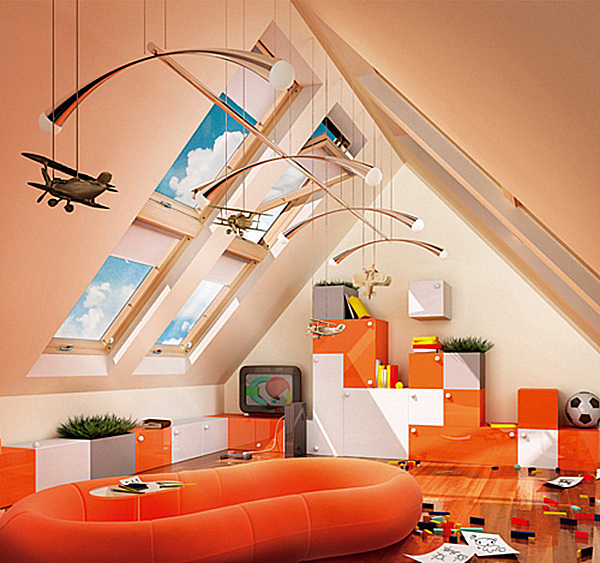 Location
5244 Miami Street is in the Kingshighway Hills Neighborhood.  Kingshighway Hills is in beautiful South St. Louis City. The boundary lines are Chippewa, Macklind, Fyler, & Kingshighway.  The neighborhood association has regularly scheduled meetings held at Kennard School, the next one being March 31, 2016. For more information on the Kingshighway Hills neighborhood go to:  www.kingshighwayhills.com
The walkscore.com is only 48 but I think that is a little misleading.  For energetic urbanites it is close to several parks, small shopping areas, restaurants and The Hill.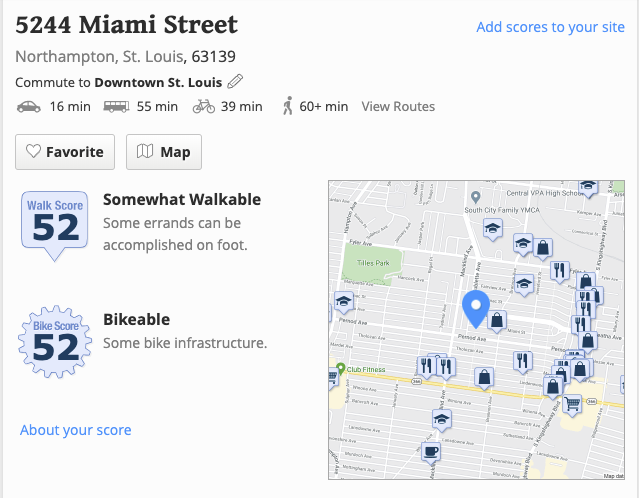 It is within biking/walking distance of Tilles Park and Tower Grove Park.  Tilles Park is all about nicely landscaped areas, clean spaces and outdoor physical activities including playgrounds, a roller hockey rink, 3 soccer fields, a soccer kick board, 3 softball/baseball fields, a basketball/volleyball court, 2 racquetball courts, 3 tennis courts, picnic pavilion, an exercise station and walking path.  Tower Grove Park offers a variety of facilities and special services, all within the unique landscape of a National Historic Landmark. In general, reservation fees include exclusive access to the site, grills, and electrical services as noted.  Sons of Rest Pavillion is a sample of a pavillion that can be rented.  It has electrical services, a capacity of 200 and is $120/day.
Schools
The St Louis Public Schools for this neighborhood are:
Buder Elementary School, 5319 Lansdowne Ave, St. Louis, MO 63109; (314) 352-4343,Principal:  Mrs. Michelle Flores Holz,michelle.flores@slps.org, Home of the BULLDOGS, Serving grades Preschool – 5
Long Middle Community Ed. Center, 5028 Morganford Rd, St. Louis, MO 63116; Brenda Smith: Principal, 5028 Morganford Rd.,St. Louis, MO 63116, Phone: 314.481.3440, Grades: 6,7,8
Roosevelt High School, 3230 Hartford St, St. Louis, MO 63118, 3230 Hartford Avenue, St Louis, MO 63118; Principal: Dr Crystal Gale; phone 314-776-6040; grades 9,10,11 & 12.
Kennard/Classical Jr. Academy is a tuition free, self-contained gifted elementary school, is a recent recipient of the prestigious 2015 National Blue Ribbon Award and the 2015 Missouri Gold Star School Award. Our character education initiative is Kennard Tiger Families.   It serves grades PS – 5.  The principal is Dr Wanda LeFlore.  It is located at 5031 Potomac Street, St Louis, MO 63139, phone 314-353-8875.
Cleveland Njrotc Academy: Cleveland Junior Naval Academy will develop responsible citizens prepared for leadership in their schools, communities, and careers through a comprehensive education within a military environment.  Cleveland Jr. Naval Academy (link to map) 4939 Kemper AVE, St Louis, MO 63139.  Principal: Dr. Susan Viviano, Asst. Principal: Ms Julie Metzger, Phone:  (314)-776-1301.  For additional information and ratings click here.
For demographics of the 63139 area click here
Call or text Barb Heise 314-503-4856 for help in buying or selling a house.