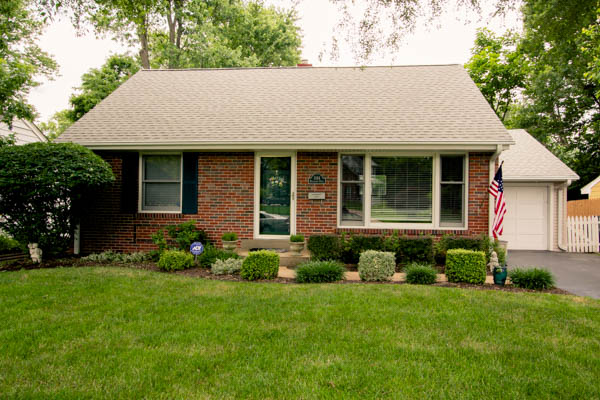 1114 Dougherty Ferry Road is a 3+ bedroom home in the heart of Kirkwood
This one-and-a-half story home at 1114 Dougherty Ferry Road has more space that it appears from the street.  The house was built in 1951 but a 14'x14′ addition was put on later that really increased the livability.   The attached garage is an oversized one car.
The room addition is open to the kitchen.  The current owners have it set up as a dining room but it is really the hub of their family life.  The island has room for 4 (or more) chairs.  It is so perfect for their soon-to-be second grader to do her homework while talking about her day.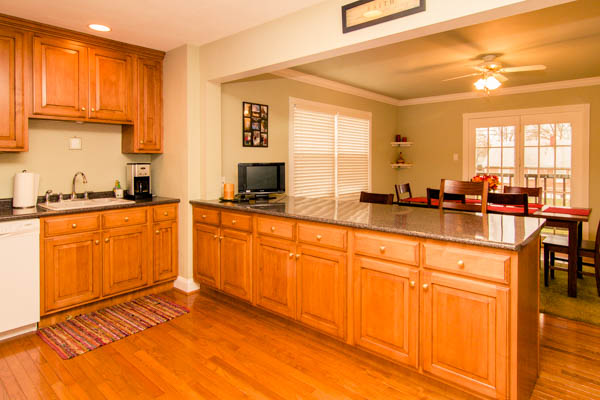 The additional space on the second floor is an excellent teen bedroom.  It has a built-in desk/hobby area, a huge closet and plenty of space for the "stuff" that makes teenagers happy.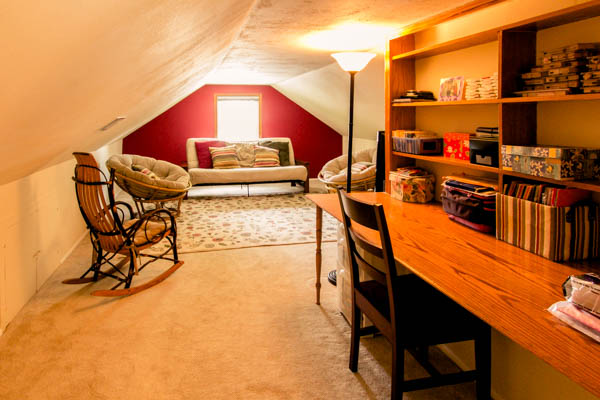 The partially finished lower level has a recreation room and a office/bedroom.  It was recently professionally waterproofed (lifetime warranty).  There is now drain tile around the entire perimeter, a sump pit and a sump pump.  In addition to the finished portion there is also a laundry room and storage room.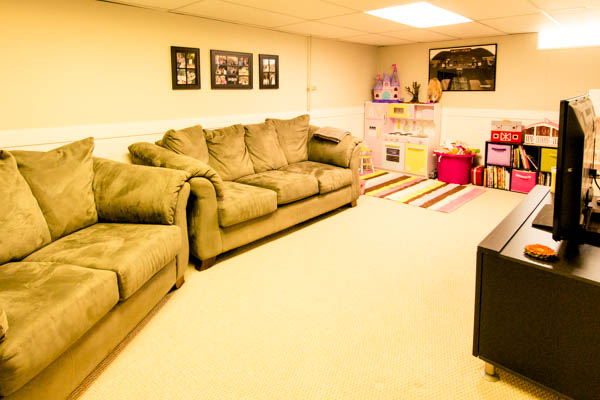 As for the nitty gritty parts of the house – the roof was replaced in 2011, the electric box was upgraded, the furnace was new in 2004, the windows have all been upgraded to thermal windows.  The bathroom was updated about 2 years ago.  The utilities are very reasonable.  The Kirkwood utilities include electric, water and trash.
Located in the community of Kirkwood MO 63122
When my son turned 5 we threw a birthday party for about 30 kids in his day care class.  It was a big deal for all of the kiddoes because we caught a train at the historic Kirkwood train depot and rode it to the St Louis depot (not at all as grand as the Kirkwood depot) exit for lunch.   The Kirkwood train depot is in the heart of the downtown Kirkwood shopping district.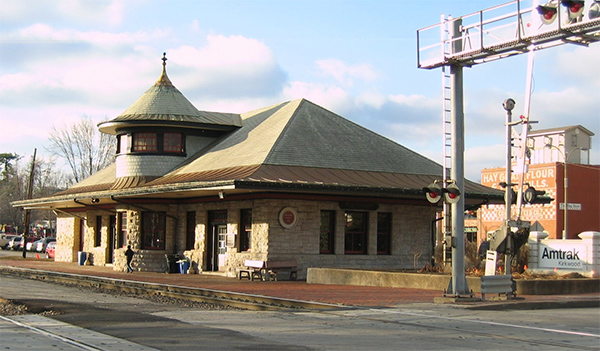 Click here for things to do and see in Kirkwood.