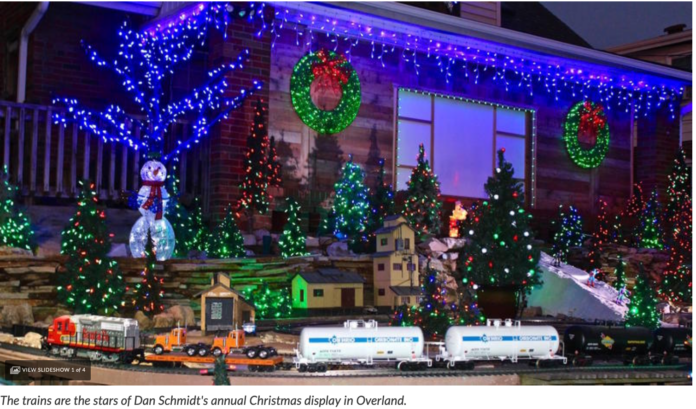 Oh my my my but I struggle with the holidays.  So a couple of weeks ago I decided that I am going to make time to get in the holiday spirit this year.  Here are 10 things I am going to do in St Louis Mo to get in the holiday spirit:
1.  This Saturday three of my friends and I are going to visit Cahokia Mounds.  Exploring Cahokia Mounds has actually been on my bucket list for a while and when I learned about their Annual Holiday Market I was "in" for a visit to the site.  The holiday shopping event is on Thanksgiving weekend.  Native American artists from around the country are there to sell their handmade arts and crafts.  Many different tribal affiliations and media are represented.   Items include pottery, paintings, jewelry, mixed-media items, sculpture and more.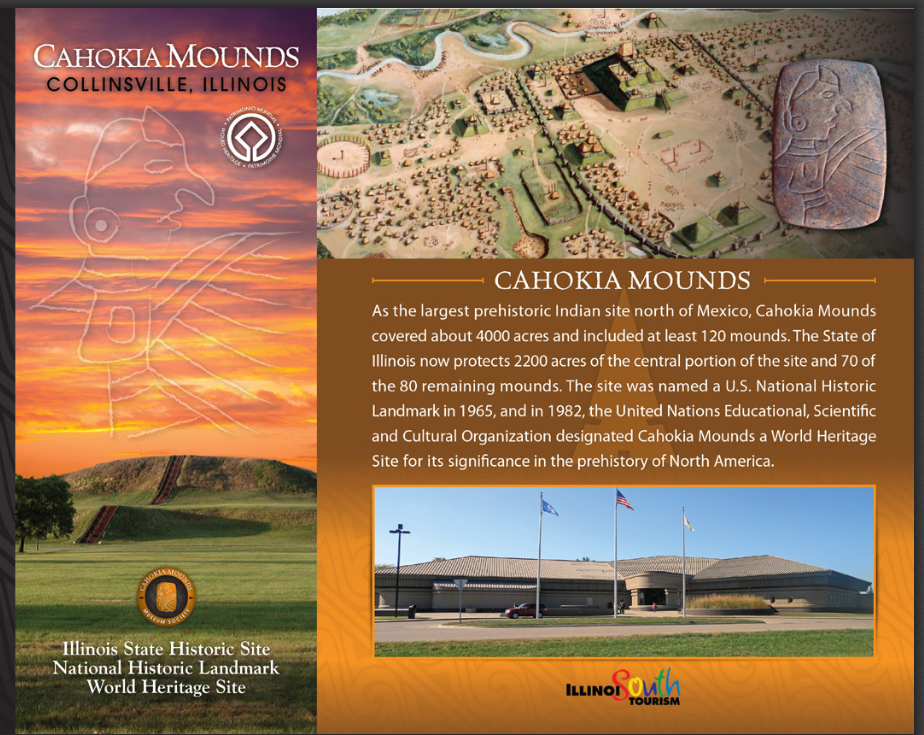 2.  One of my friends has a second home in the Village of Elsah, IL.  She says she goes crazy decorating for Christmas as do the other villagers of Elsah.  Historic Elsah Foundation's annual Home for the Holidays will be held on Saturday afternoon, December 5, 2020 12 pm to 4 pm. Your ticket includes a house tour, entertainment at various venues, a ride in a horse drawn carriage or in a decorated wagon drawn by a team of horses.
3.  Also on that day and only about 10 miles away is the Taste of Chocolate in Grafton Il.  This could be a  stop on the way to the Elsah house tour to eat some Holiday Spirit.
4.  Every year UMSL's Jazz for the Holidays  can be a family tradition. It features a lot of the old favorites with a jazzy flair.
5.  Look for performances by The UMSL Women's Chorale in the Lee Theatre of the Touhill Performing Arts Center.  They usually perform during the holiday season and the performances are free.
6. Main Street in St Charles MO has an annual month long festival celebrating the best of the holiday season. From the boisterous cheer of our legendary Christmas figures and joyful singing of our harmonious carolers, to the unique shopping and dining opportunities found along the festival decorated brick lined streets, Christmas Traditions offers something special for everyone. And with over 40 years of the favorite holiday tradition, there has never been more to experience
7. It is my goal to attend St Alphonsus Ligouri Catholic church during the Christmas holidays.  I have attended this church on Mother's Day in the past and it is truly a spiritual experience.
8.  Our little neighbor, Owen, is 5 this year.  Such a perfect age for Christmas excitement.  He is totally into trains and the living room of his house is usually filled with the wonderful magic of Brio.  He has already been with my husband and his parents to several train shows but we are going to take him one evening before Christmas to the Missouri Botanical Garden for Holiday Train Show and the Garden Glow Holiday Light Show.     And/or…
9.  Union Station's Santa's Express – For the 2016 holiday season the Holiday Train Ride experience at St. Louis Union Station will be: Santa's Express Train Ride featuring 'TWAS. The added new elements and twist will certainly make it the talk of the holiday season. Children of all ages are encouraged to wear cozy pajamas and relax with family and friends on a journey you'll treasure together, year after year.
10. The Christmas Candlelight Ceremony at The Daniel Boone home is on my list but I am not sure I'll make it.  Driving all that way at night is not thrilling me right now but doesn't it sound worth it.  Thousands of candles light the way creating a warm glow as you make your way through the historic home and heritage center. Take in the period costumes and decorations and see how residents on the Missouri frontier get ready for Christmas. After your tour, enjoy hot wassail and cookies by the fire.  I think this may be the epitome of Holiday Spirit.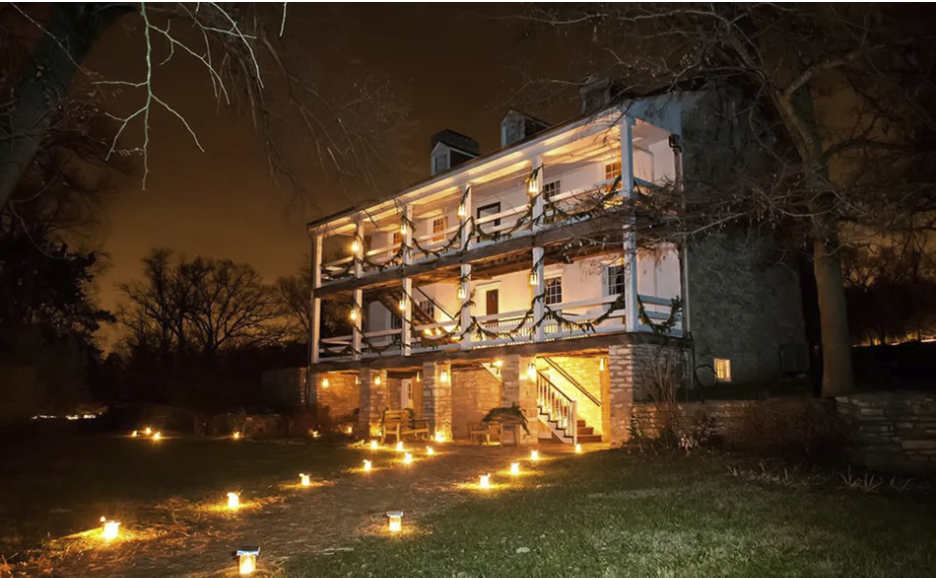 My goal this year:  enjoy the magic of the holiday season and leave the stress behind.
Happy Holidays!
Click here to search for homes.