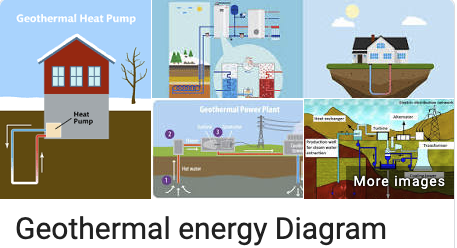 Geothermal, mini-splits and mini MagLev chillers are good Eco Friendly HVAC options
The buzz around St Louis this summer is one of relief.  We are all in recall of last summer's record breaking heat and loving not only this summer's weather but also the lower utility bills.  Now is the time, however, to start exploring eco friendly HVAC systems as options for heating and cooling your home if you are thinking of possibly upgrading your HVAC as a home improvement.  Fall is an ideal time for such a project.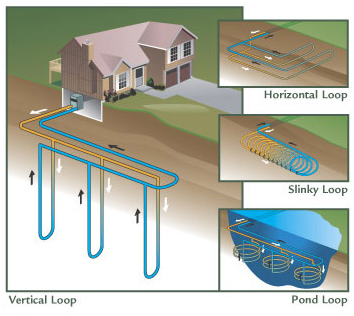 Geothermal energy is energy extracted from the energy that is stored in the earth. Geothermal heating and cooling systems provide space conditioning for heating, cooling and humidity control and also for water heating. It works by moving heat rather than converting energy to heat like the conventional furnace. There are three parts to a geothermal heating and cooling system: the ground heat exchanger, the heat pump unit, and the air delivery system (ductwork).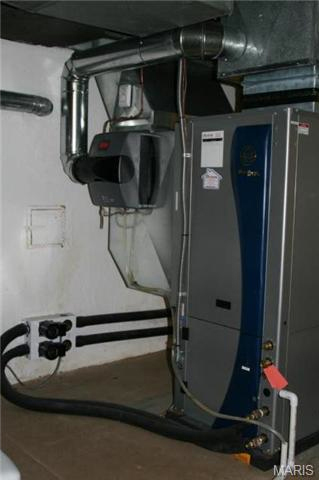 The heat exchanger is a system of pipes called a loop, which is buried in the shallow ground near the building. A fluid (usually water or a mixture of water and antifreeze) circulates through the pipes to absorb or relinquish heat within the ground.
In the winter, the heat pump removes heat from the heat exchanger and pumps it into the indoor air delivery system, moving heat from the ground to the building's interior. In the summer, the process is reversed, and the heat pump moves heat from the indoor air into the heat exchanger, effectively moving the heat from indoors to the ground.
Most residential geothermal heating and cooling systems use conventional ductwork to distribute hot or cold air and to provide humidity control. The source of this information is Taco residential and commercial hydronic systems. See Geothermal Heating and Cooling for more details.
My friends Dana and Michael installed geothermal HVAC in their home in Clayton last year.  Michael says that overall he is very pleased.  It has definitely decreased his utility bills and he is satisfied with the quality of the heat and air.  According to Renewable Energy World.com  geothermal heat pumps are our most efficient HVAC technology.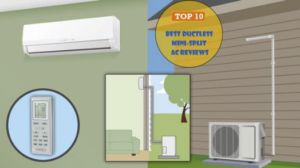 Ductless air conditioners also known as mini split systems are gaining in popularity as an energy efficient alternative.   Most systems are designed for heating and cooling. A ductless hvac system is composed of smaller air handlers that are permanently mounted on a wall or ceiling. These air handlers are supplied with electricity, a refrigerant line connected to an outdoor compressor and a condensate drain line.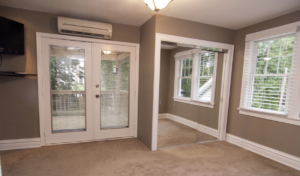 The owner of this home at 19 Clydehurst in Webster Groves installed this unit several years ago.  He says he has long been an advocate of this type of system for both comfort and money savings.  The unit has a remote and as you can see is very inconspicuous above the patio doors.
Some advantages:
Easy installation
Capable of removing alergens
Cost effective
Individual room control with remotes
Less energy loss
Quieter than forced air
Balanced temperature throughout a room
Handle greater extremes in temperature
This ductless air conditioning is becoming more and more popular in smaller older homes built without ducts and also for room additions.
Sources for more information: Fujitsu, Mitsubishi, Sanyo
And the most recent breakthrough in energy efficient air conditioning needs to be put on your watch list. It is the MagLev Centrifugal Chiller/Compressor. The system is currently only available for commercial use as far as I can determine.  It is an innovative air cooled chiller system based on magnetic levitation technology. (MagLev technology is most commonly heard in reference to train technology.)
The MagLev chiller's oil-free design eliminates oil maintenance and the expenses associated with the damage caused by its use and disposal. Another energy saving aspect is the fact that there is not wasteful water consumption because it is air cooled.Advantages include extended equipment life, soft starting, outstanding energy efficiency, exceptionally quiet operation, weight and size reduction.
For more info: Product information Danfoss, Multistack
Homeowners who've completed residential energy efficiency projects over the past year, or are planning to complete one in 2013. The federal government decided to extend the residential energy efficiency tax credit, meaning a homeowner who completed an energy efficiency project in their home in 2012 may be eligible for a one-time credit up to $500.
Additional Resources:  Blog from homeowner with pros and cons of Geothermal;