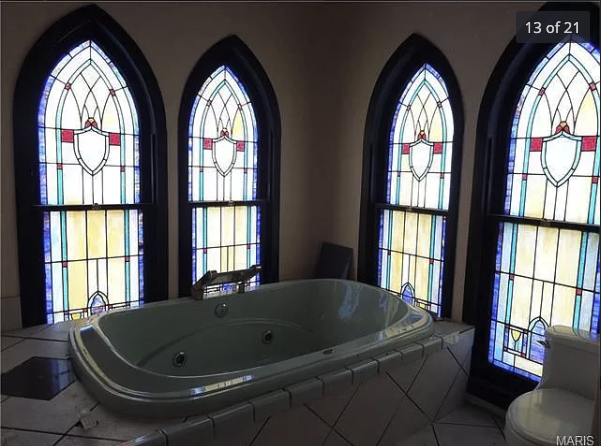 Converting a church into a home can be an adventure
About a month ago, one of my nephews by marriage contacted me wanting to look at some homes.  One of them was an old church.  Well, my niece threw a fit "There's things I just can't do in a church", she said.  Her hubby on the other hand thought of it as an adventure.  He was quite keen on the idea of converting a church into a home – his home.
A sleepless night last night, resulted in an online search of homes for sale in St Louis at 3:30 a.m.  Soon I was staring at a Webster Groves church that had just come on the market.  This "find" brought me to a search on the internet of repurposed buildings in St Louis and around the world.
The Webster Groves church is at 700 Tuxedo Boulevard in Webster Groves, MO 63119.  It is a short sale.  According to the St Louis County records it has 4318 square feet.  This historic stone church is on the National Register of Historic Places and qualifies for State and Federal Historic Tax Credits.  So converting a church into a home is not only an adventure but has some financial advantages also.  This church is being sold "as is".
UPDATE:  This church is now a B&B.  Listed on the National Register of Historic Places, Tuxedo Park B&B is owned and operated by Bill & Maureen Elliott. The couple bought the Queen Ann shingle school house, Akron Plan auditorium, and 1908 sanctuary in 2016, after the buildings sat vacant for more than 10 years.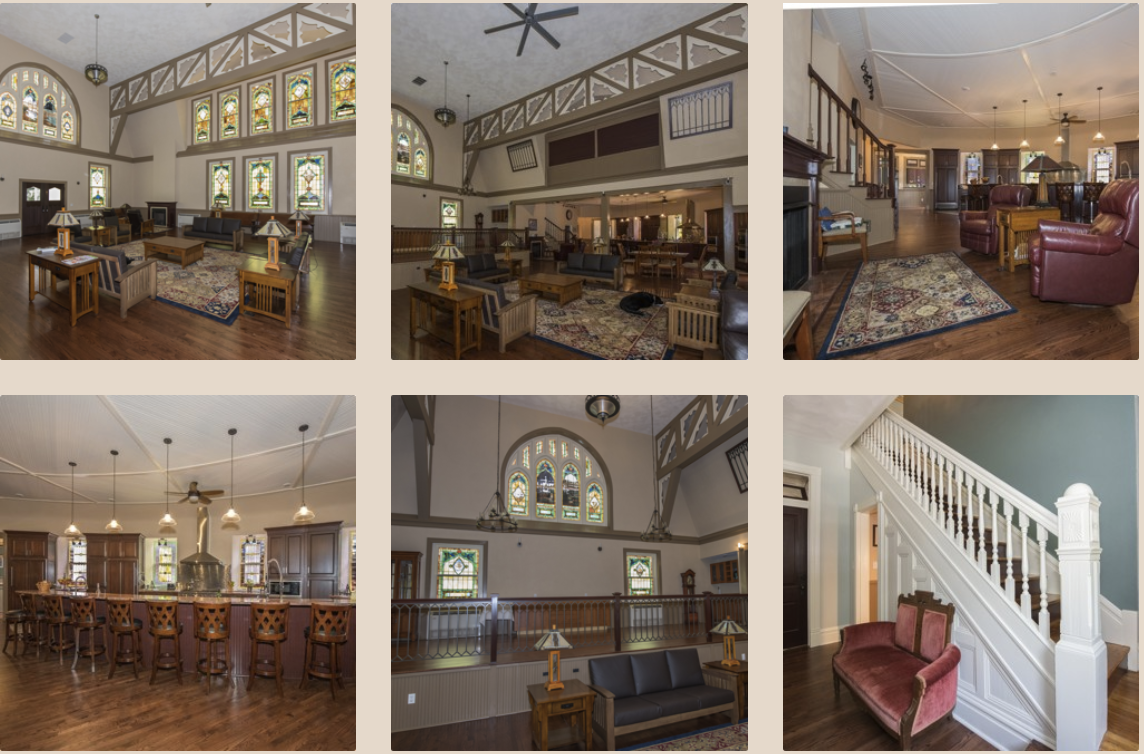 1935 Sidney Street, St Louis MO 63104 is in the old St Agnes Church.  It is absolutely fun.  I was in it the other day.  The confessionals are still there.  It has 2 steeples with bells in both.  The rectory is not included in this sale and is currently an apartment building.  The church is on the National Register of Historic Places and qualifies for Federal and State Historic Tax Credits.  The current owner had plans for an 8 unit condominium but it has the potential for many other uses.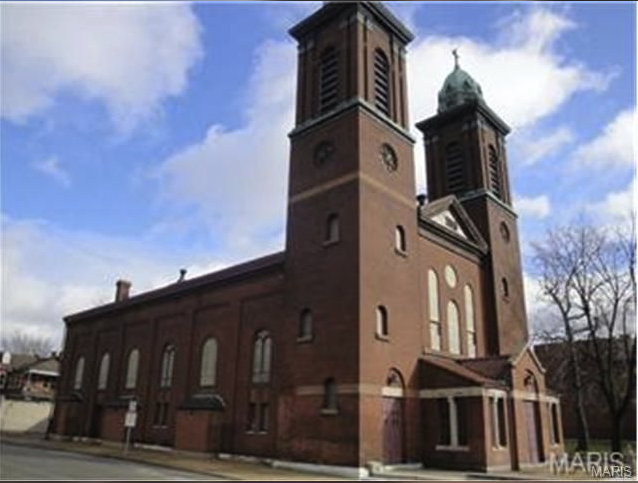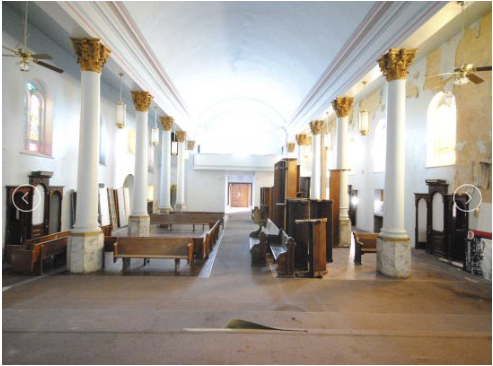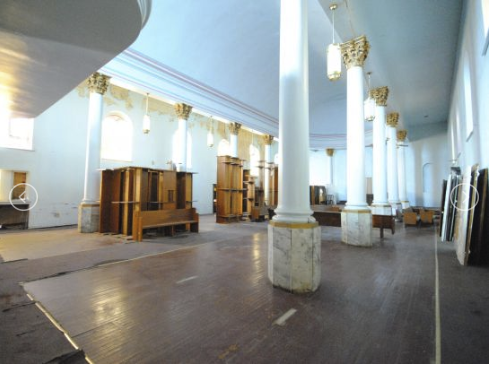 The church at 508 West Saint Louis Street, Pacific MO 63069 was the church my nephew wanted to see.  It is already converted into a home.  I love the curb appeal of this one.  We never got inside but the description and pictures show that it is very unique with what look like the original doors and stained glass windows. It is 127 years old.  I just might have to go along with my niece though.  I think I'd feel a bit sacrilegious in that bath tub.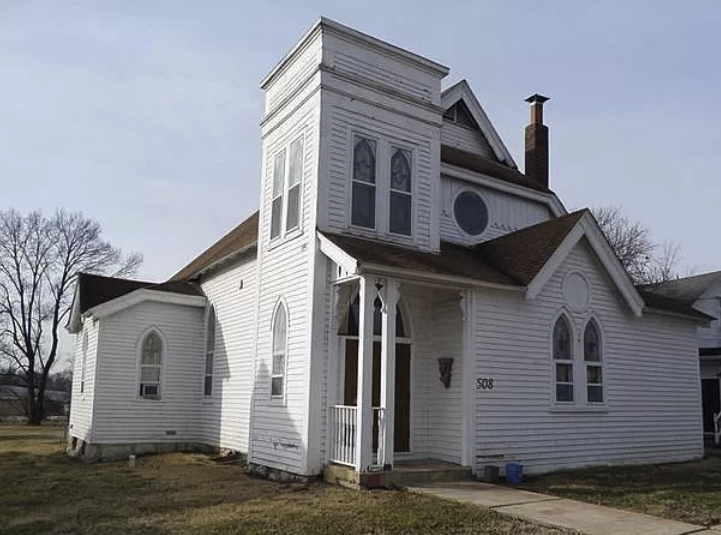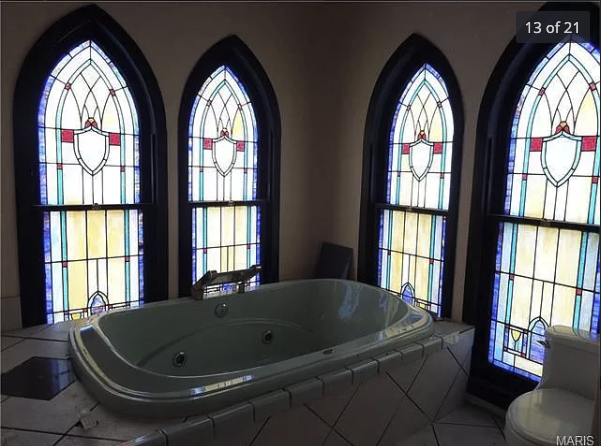 Repurposed buildings can lure unsuspecting artists.  Former Ladue residents, Kirk and Mary Ostertag, bought the Old Episcopal Church in Clarksville MO.  They fell in love with the church and thought it was just the right time for converting a church into a home.  Information and pictures for the Old Episcopal Church from the St Louis Post Dispatch.  This home is NOT currently for sale.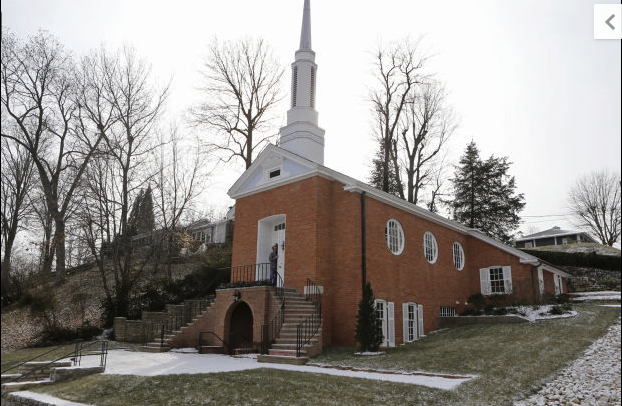 Repurposed Churches around the World
Click here for an article about adapting non-residential spaces into family-friendly residences.  A lot of fun and creative ideas packed into this short paragraph.
Of course St Louis has done some of their own conversions.  The once world prominent St Louis Garment District has seen many of its old warehouses converted into condominiums.   There are several church conversions that have turned into apartments and condominiums.  If you know of any unique conversions, please let me know.  I'd like to write about them and explore the creativity and hurdles that made them possible.
If you are thinking of stretching your creative mind and explore the possibilities of repurposing a building, contact me for buyer representation.  Barbara Heise 314-448-4768 or barb@AtHomeInStl.com.
Click here for homes to search