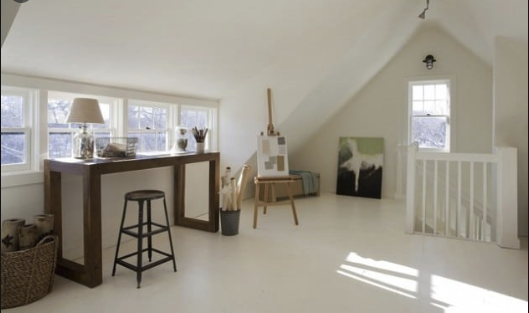 Turning an attic into exciting living space can be a very basic project
I cannot tell you how many homes I have shown that have unfinished attic spaces.  Many of these homes are older and found in the inner ring of our metro area (i.e, the city, University City, Richmond Heights, Maplewood, Webster).  Most buyers dismiss these attics as too small or low ceilinged or too much money to renovate.  Some of these attics don't have stairs but stairs are an easy and somewhat inexpensive fix.  Converting an attic space could be so eco-friendly, easy on the budget and a way to expend some of that pent up creative energy.
So I am challenging you to step out of the box the next time you look at a home with an unfinished attic area.  Put your creativity to work using some of these ideas.
Pictured here is a space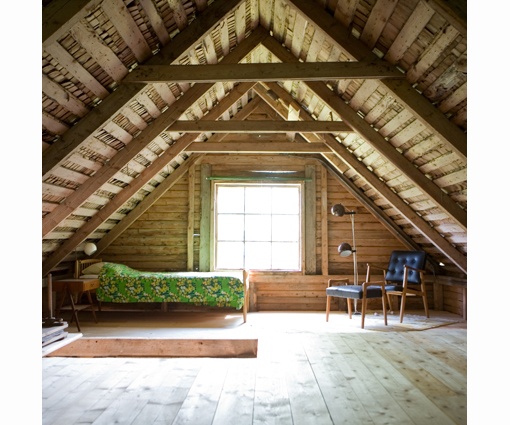 by Elisabeth Dunker.  It is so simple.  A humble space that captures the feeling of a quiet hideaway.  A place to live simply and creatively.  Some of the attics I have looked at wouldn't take much to look like this.  Can you picture yourself at a simple desk in front of the window writing feverishly like the picture of Jo in Little Women?
How excited would you be as a kid to have this attic space as your room?  Definitely not a place for me to do any work.  I'd be looking at the skies and daydreaming all day and all night.  How about watching an electrical storm from this vantage point?  Yes indeed.  It looks like it is just a matter of adding windows right into the slant of the roof on both sides of the room.  Then of course adding incredible color to the walls.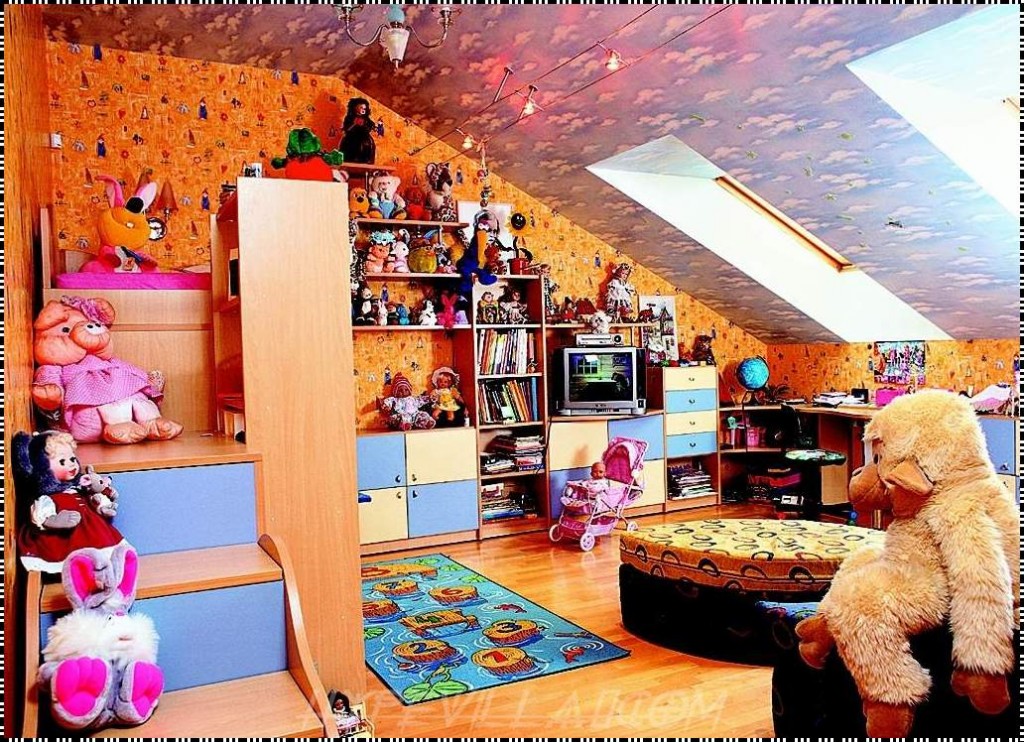 Or just a wall of windows to fill the entire gable!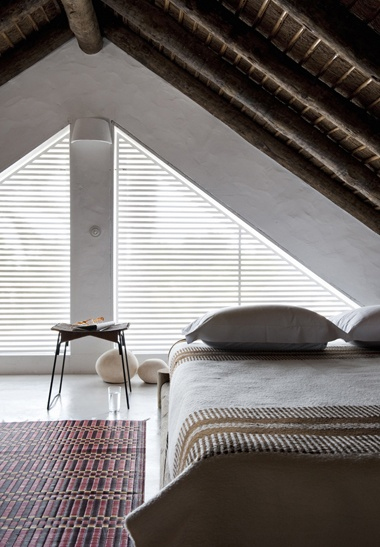 Now here is an idea – a window that transforms into a balcony.  Geez can you even believe it?  It makes me want to go right now and find a bungalow that is on a little bit of a hill like several of them are (I'm thinking western Tower Grove Heights).  Can you imagine – just stepping out onto your roof from your attic space and maybe catching a leaf from the tree that is growing in your yard?  I wonder if you could figure out how to put a hummingbird feeder up there?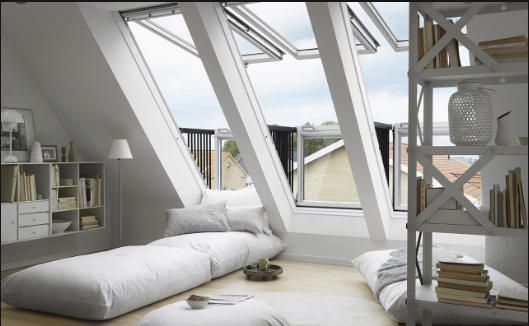 By the way, sky parlor is a term used by many Germans for an attic – and I'd say that is a great name for all of these rooms.
Here is the topper!  You must watch this video.  I don't think this will work in an attic but can you imagine adding this to one of your 2nd floor rooms?  Now that's a WOW!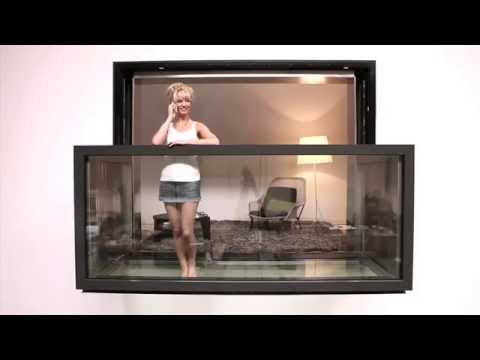 Sources:  Attic Redesigns,  Balcony Windows by Fakro, Ideas for the attic on Pinterest